Hi there,
This is Chef Marie. I am recently part of the Expert Panel of LAKIKID's Community since June 2019. I am dedicated to promote healthy habits and behaviors that can be reproduce easily in family. The main ingredients key is always love, patience, fun and to be open-minded to new sensorial experiences. Some may be a winner and a repeat at home and some may be a good experience. Simply try it out!
My daily passion is discovering new FLAVORS to enhance healthy diets and lifestyle. Discover through my journey new quality products, all natural and top clean-labelled for the table!
I am passionate in discovering the best gluten-free and allergen-free ingredients (12 main allergens: Peanuts, nuts, eggs, wheat, gluten (triticale, rye, oat), dairy, sulfite, soy, sesame, shellfish, mustard and coconut) low carbs diet, paleo diet, keto diet, plant-based food and vegetarian diet. I strive for developing farmer's markets and buying local produces, meats and fish, and of course vegan alternatives!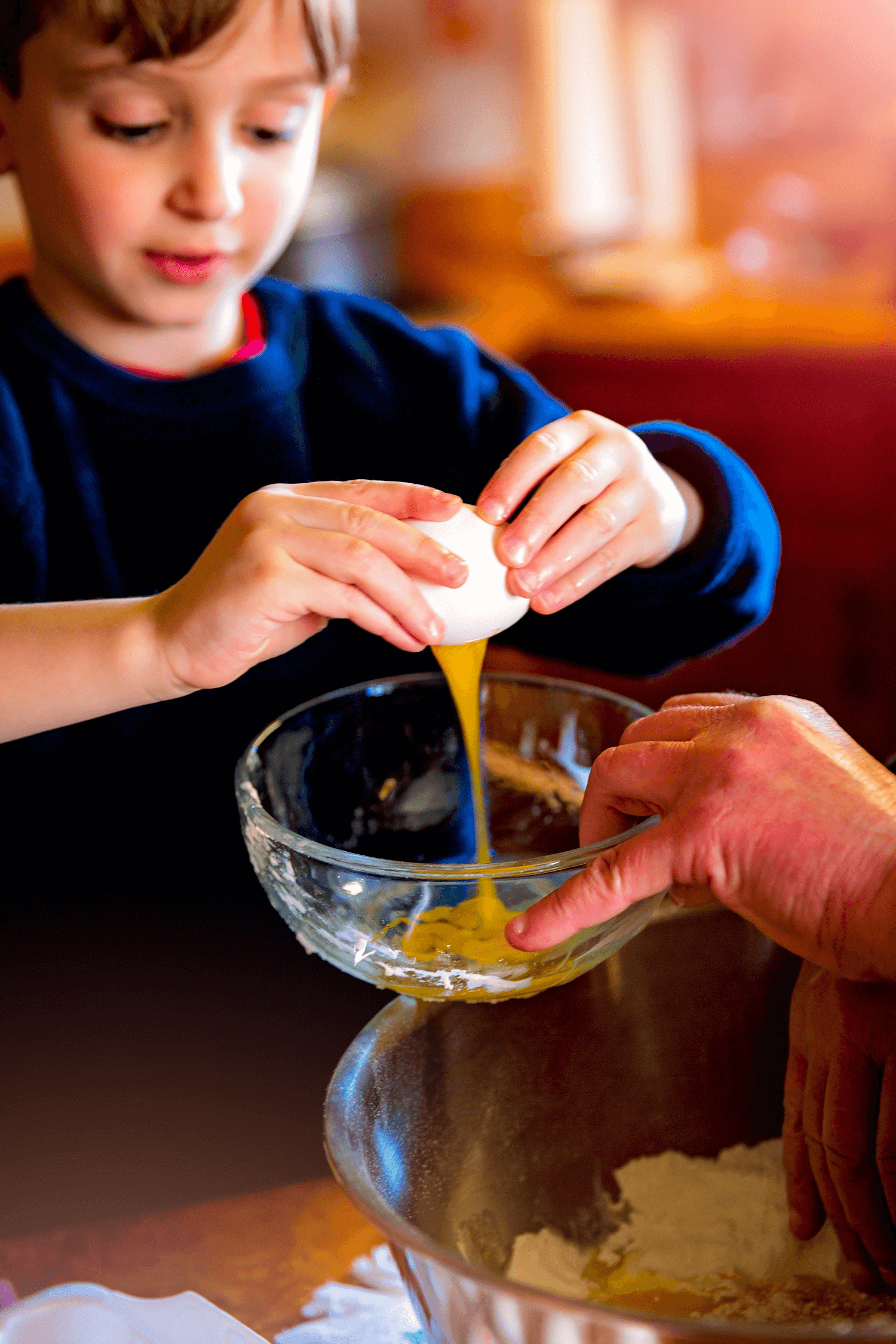 I am going to share with you 20 healthy habits and behaviors that will promote a happy lifestyle at home with your kids. Preparing good and healthy meals, sharing and eating together, relaxing and having fun. Way to go.
A balanced diet is carb, fat, protein, vitamin, mineral and water. At home, healthy eating includes reduced portions and cutting on sugars and saturated fats.
Here I present 20 tips to promote healthy nutrition at home:
Get kids involved in shopping for groceries
Give kids freedom of choice with a list of recommended foods
Discover flashy colored veggies and fruits
Encourage new foods, try combinations
Eat 5 veggies - fruits combined in a day
Make mealtimes a priority and a necessity of eating together
Make small shifts to healthy food
Get kids involved: touch, kiss, lick and bite veggies and fruits
Eat with your hands , it's fun
Start the day with a protein breakfast
Limit sugars
Choose unsaturated fats: avocado, nuts, seeds, fish, coconut and good oils
Disguise the taste of healthier fruits
Cook more cooked meals at home
Choose water over sodas
Avoid dairy, gluten, corn, sugar and artificial ingredients
Be physically active
Limit screen time not more than 2 hours
Simply become familiar with new food in a positive and flexible context
Get the new Chef Marie Lifestyle Food Guide - E-Book version or the printable version
GREAT NEWS! With passion and fun, find my very first cookbook, an E-Book Kindle version, on Amazon! Discover Revisited 100 French Recipes: Tasty, with New Flavors, All easy to make, All low-carbs, Creative, that will make your cooking a culinary experience for your ALL senses! Experience food with new flavors in the comfort of your home.
Hope you enjoyed these ideas!
Best regards,