It is an honor to receive for the consecutive year the 2021 🏆award from LUX Global Excellence. Thank you Mrs. Gabrielle Ellis and to the jury at LUX Global Excellence and LuxLife Magazine for this appreciative honor. We are committed to accomplish creative clean-labeled herbs and spices projects products. Certified USDA Organic, HACCP and Earth-Kosher.
The best is always yet to come. Thank you!
The LuxLife Magazine Press Release: https://www.lux-review.com/luxlife-magazine-announces-the-winners-of-the-2021-global-excellence-awards/
🙌 https://www.lux-review.com/winners/mchef-llc-2/

https://amazon.com/author/chefmarie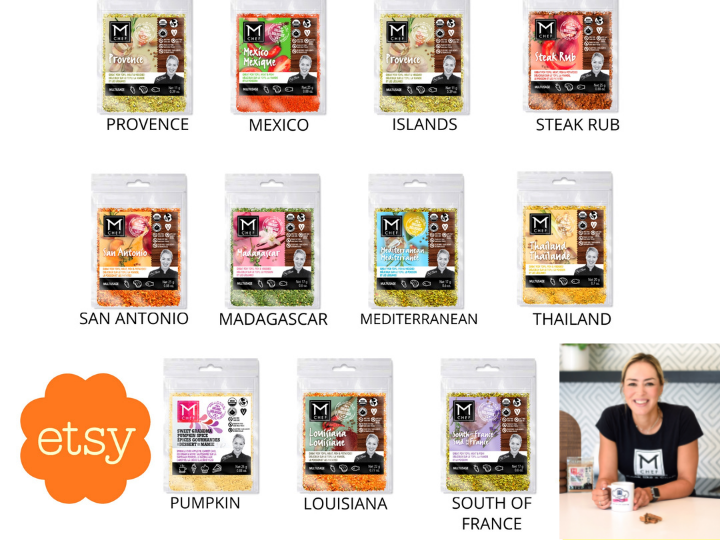 Chef Marie
🏆2020-2021 GLOBAL EXCELLENCE AWARDS MCHEF LLC - THE USA BEST ORGANIC ALLERGY-FRIENDLY SPICES RETAILER - NORTH AMERICA
🏆🎧Podcast MCHEF Burst of Flavors - 2020 FED SPOT AWARD - TOP 60 FOODIE PODCASTS!
🏆2020 EXPERTISE AWARD MCHEF LLC - TOP 10 PRIVATE CHEFS - LAS VEGAS
📚Cookbook Chef Marie Lifestyle Food Guide - 100 low-carb gluten-free revisited French cuisine recipes (hard copy and paperback formats)
📚Cookbook Chef Marie Oil-free Salads and Wine Pairing - 100 vegan, sugar-free, low-carb, gluten-free new flavored recipes (harp copy ad paperback formats)
📚Cookbook Chef Marie Cakes & Desserts - Childhood Sweet - Best Family Desserts - 100 simple old-fashioned recipes (harp copy ad paperback formats)
Limited offer to residents in Las Vegas. Namasté