Hello , I hope that all is well with you today. We have made some changes and we are focusing on offering our products on Etsy because we can sell internationally on this wonderful online store www.Etsy.com/shop/MCHEFShop
We will no longer sell herbs and spices on Amazon. Only my cookbooks are promoted and sold https://amazon.com/author/chefmarie
You can still purchase herbs, spices and my cookbooks here!
We continue to provide passionate and creative recipes, cooking ideas and information about health and wellness with heart and commitment.
Let's Bring Soul In The Kitchen Today!
Blessings of Peace & Serenity,
Chef Marie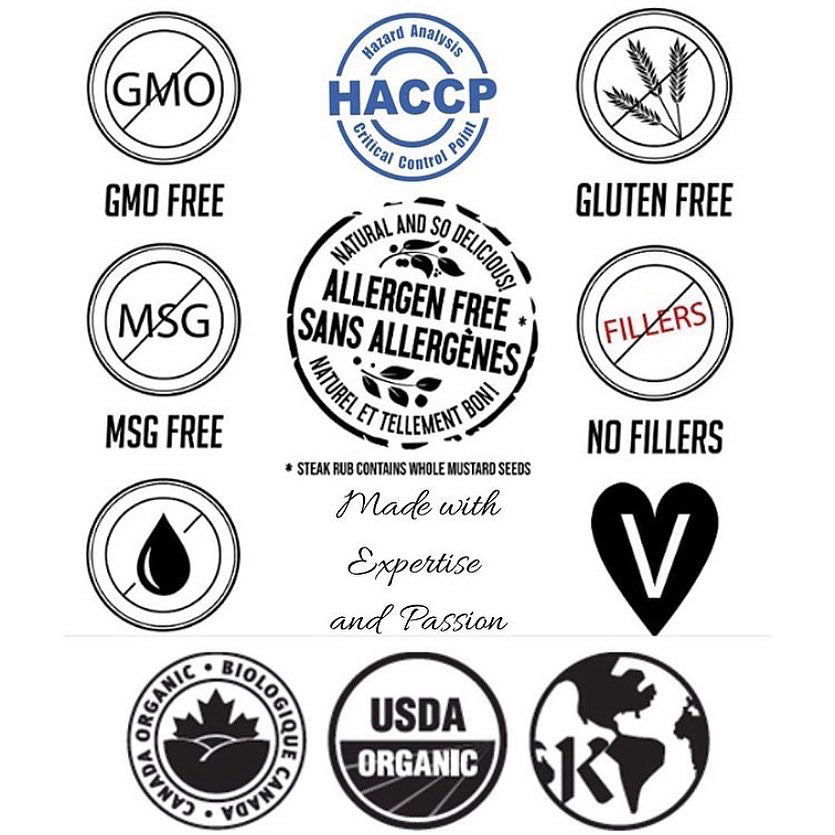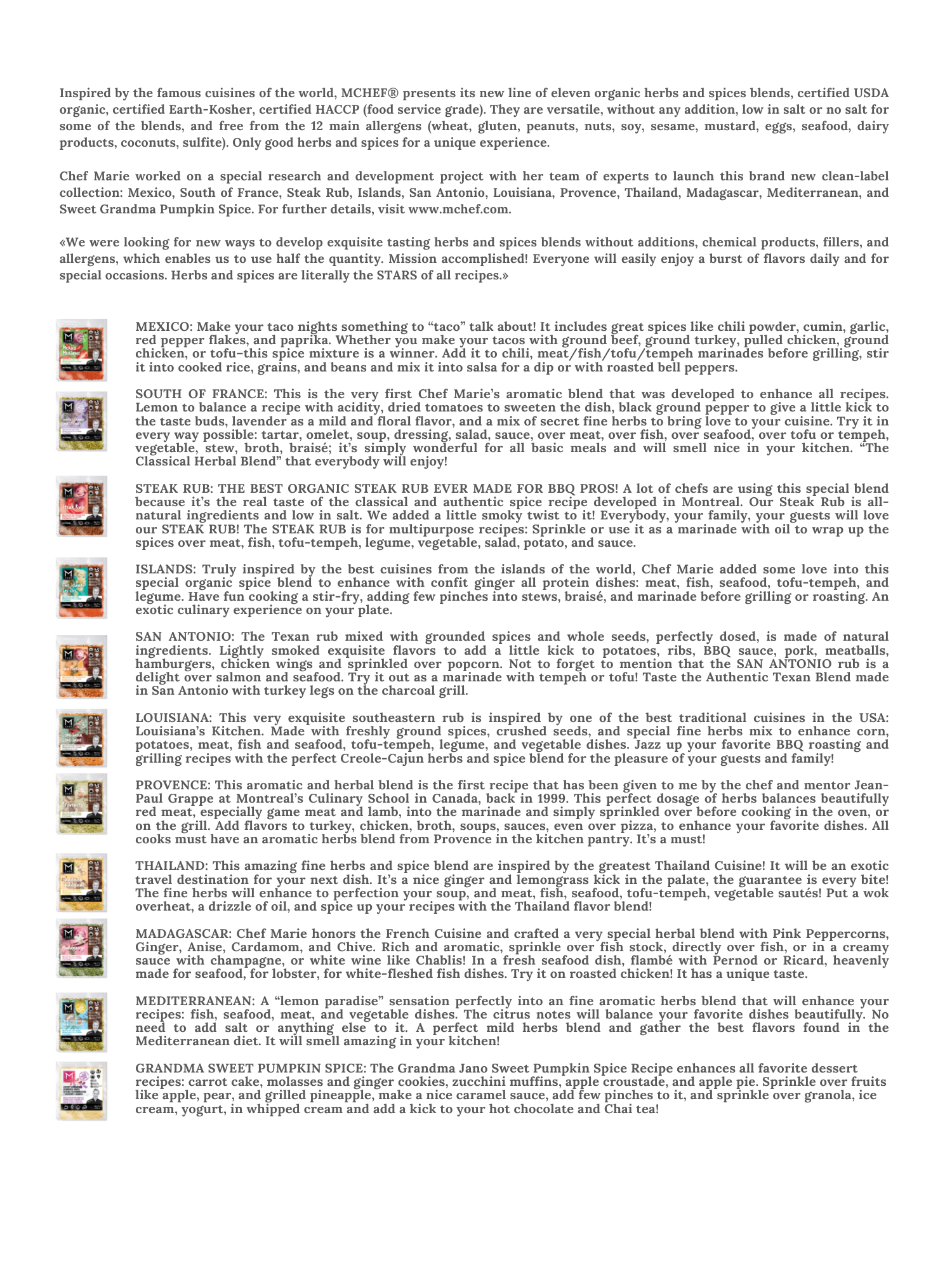 🏆2020-2021 GLOBAL EXCELLENCE AWARDS MCHEF LLC - THE USA BEST ORGANIC ALLERGY-FRIENDLY SPICES RETAILER - NORTH AMERICA
🏆🎧Podcast MCHEF Burst of Flavors - 2020 FED SPOT AWARD - TOP 60 FOODIE PODCASTS!
🏆2020 EXPERTISE AWARD MCHEF LLC - TOP 10 PRIVATE CHEFS - LAS VEGAS
📚Cookbook Chef Marie Lifestyle Food Guide - 100 low-carb gluten-free revisited French cuisine recipes (hard copy and paperback formats)
📚Cookbook Chef Marie Oil-free Salads and Wine Pairing - 100 vegan, sugar-free, low-carb, gluten-free new flavored recipes (harp copy ad paperback formats)
📚Cookbook Chef Marie Cakes & Desserts - Childhood Sweet - Best Family Desserts - 100 simple old-fashioned recipes (harp copy ad paperback formats)