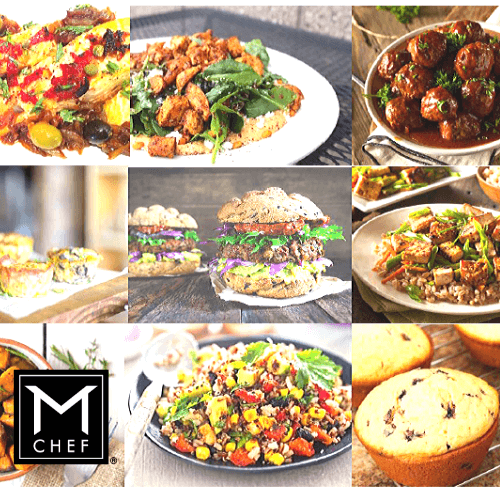 During this period, there are few things that can be done in your kitchen to manage your food preparation:
-Clean your kitchen, clean your fridge and freezer (throw out the old frozen products over passed a year), clean your pantry (expired flours, spices, cookies, etc.), give away the kitchen accessories that you don't use (give them away to a charity organization or even sell them online), organize the tupperwares and clean up the closets and drawers.
-Plan ahead your menu for the following 2 weeks, and according to your budget, and focus on nutritious meals, enjoy your nutrition in moderation with the salty and sweet treats!
-At the grocery, go in-go out, with a grocery list, manage your shopping as effective as possible and pick all what you need on your list...Temptations are always fine, but with a controlled mindset! A little tip, eat before you go shopping to avoid buying unnecessary refined food!
-Have your frozen food backing you: Meat, fish, (tofu can be kept a good 10 days in the fridge), beans, vegetables, fruits, dough (pizza, bread, muffin, cookie, cake, energy bar, ganache...), broth, soup, stew, etc.
-Main ingredients to keep at all times: Onion, Carrot, Celery, Spices, Canned Diced Tomatoes, Garlic, Potatoes or Sweet Potatoes, Dried Beans (lentils, chickpeas, black beans, etc.), Rice, Quinoa, Quality Flour (to make your bread, with dried yeast or simply with water and salt), Quality Oils, Vinegars, Proteins, etc.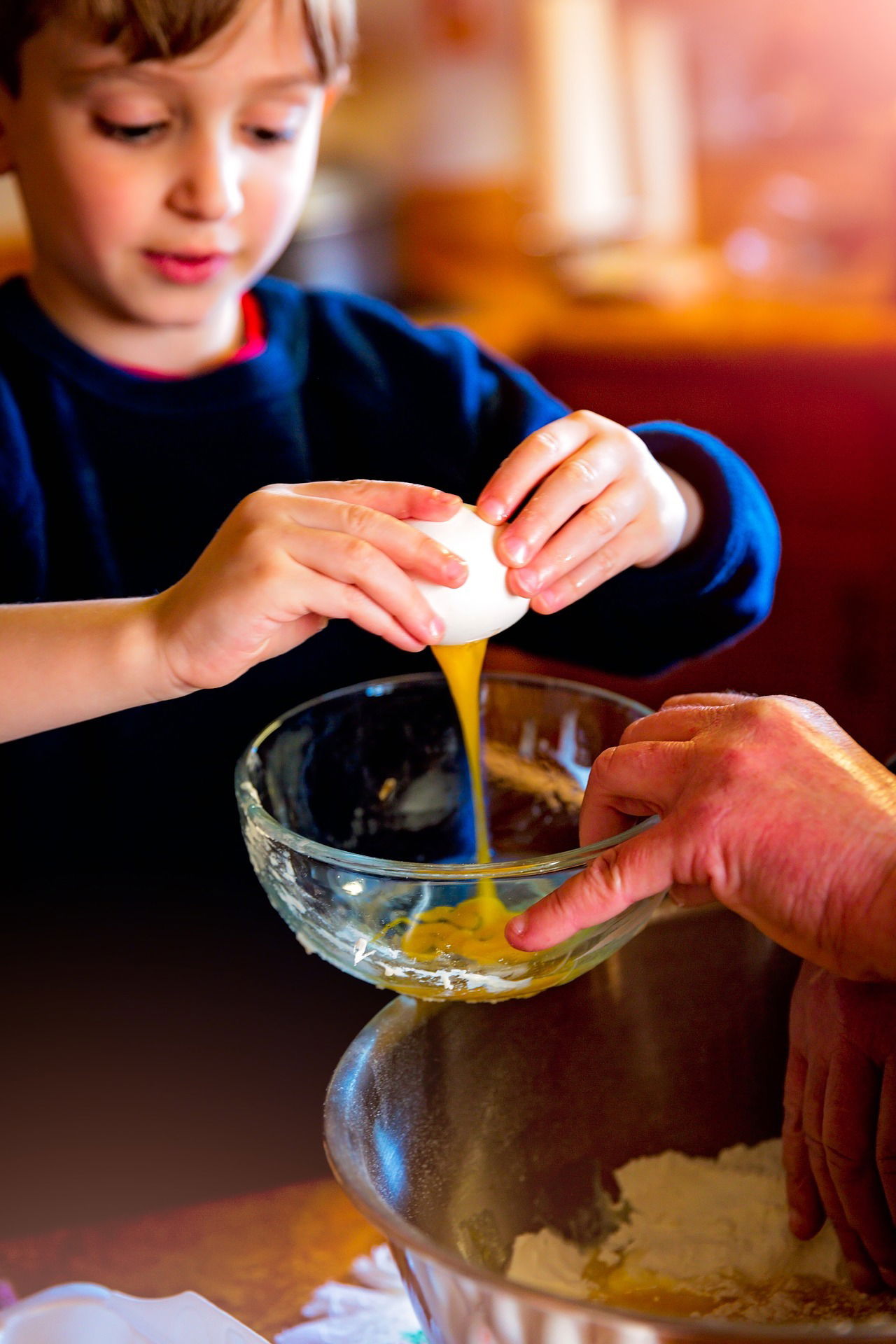 I would like to share with you 20 healthy habits and behaviors that will promote a happy lifestyle at home with your kids. Preparing good and healthy meals, sharing and eating together, relaxing and having fun. Way to go! If you have kids who are home from school right now, teaching them some cooking and baking basics can help give them a greater appreciation of the culinary arts. Cooking-baking activities may make them less picky eaters and they may try new foods! It's a good timing to make these experiences in your kitchen!
A balanced diet is carb, fat, protein, vitamin, mineral and water. At home, healthy eating includes reduced portions and cutting on sugars and saturated fats.
Here I present 20 tips to promote healthy nutrition at home:
Make some experience with old-fashioned recipe made from scratch, try to avoid the cake mix! Make it ;)
Give kids freedom of choice with a list of recommended foods
Discover flashy colored veggies and fruits
Encourage new foods, try combinations
Eat 5 veggies - fruits combined in a day
Make mealtimes a priority and a necessity of eating together
Make small shifts to healthy food
Get kids involved: touch, kiss, lick and bite veggies and fruits
Eat with your hands , it's fun
Start the day with a protein breakfast
Limit sugars
Choose unsaturated fats: avocado, nuts, seeds, fish, coconut and good oils
Disguise the taste of healthier fruits
Cook more cooked meals at home
Choose water over sodas
Avoid dairy, gluten, corn, sugar and artificial ingredients
Be physically active
Limit screen time not more than 2 hours
Simply become familiar with new food in a positive and flexible context
Get the new Chef Marie Lifestyle Food Guide - E-Book version or the printable version
GREAT NEWS! With passion and fun, find my very first cookbook, an E-Book Kindle version, on Amazon! Discover Revisited 100 French Recipes: Tasty, with New Flavors, All easy to make, All low-carbs, Creative, that will make your cooking a culinary experience for your ALL senses! Experience food with new flavors in the comfort of your home.
"Be safe, healthy, and discover the pleasures in cooking and baking. It's rewarding too, the whole family will benefit from this activity. Soul food, I wish you a great time! Bon appétit! And don't forget to try a new food product on a weekly basis ;)"