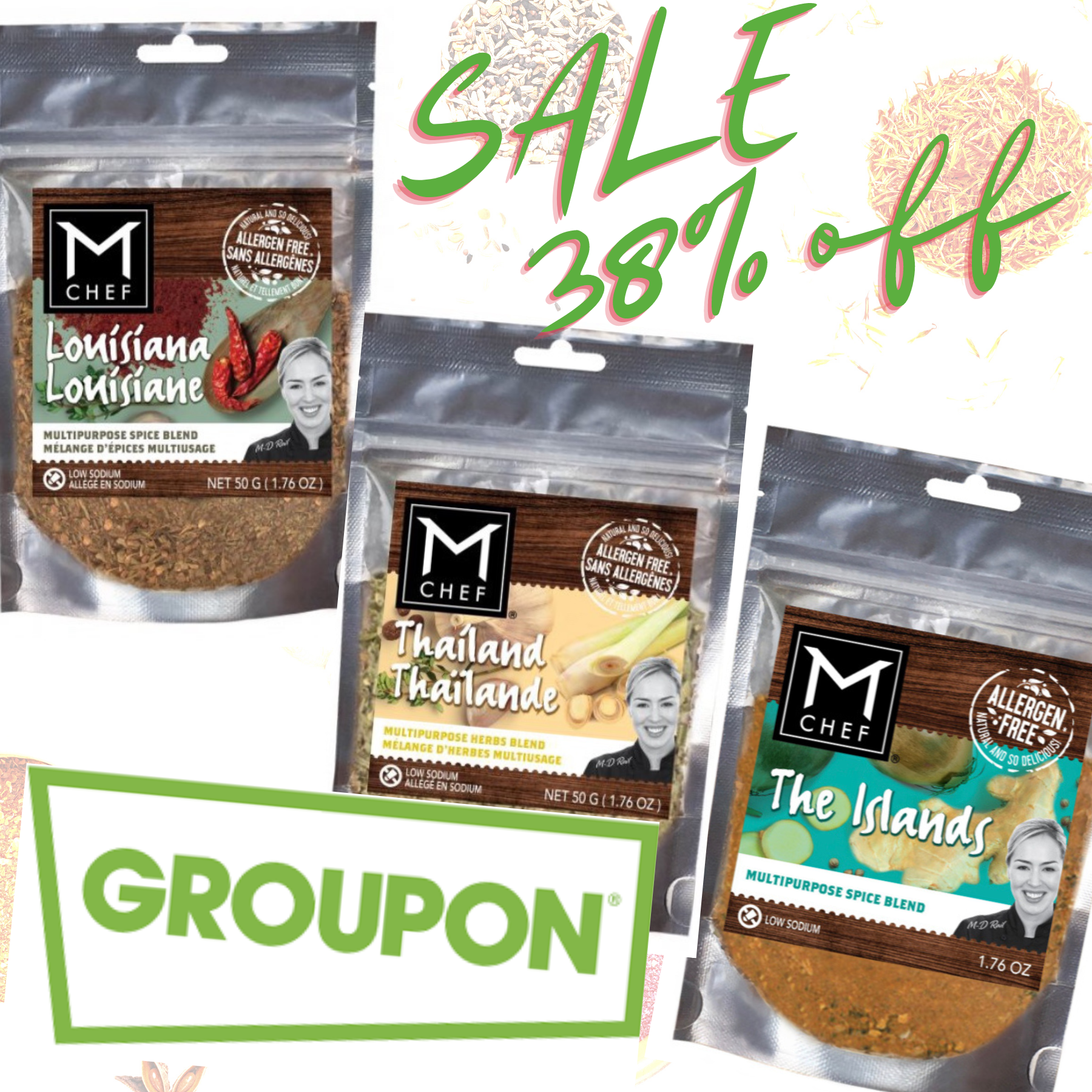 What's better on this special season to benefit from a huge 38% off on Chef Marie's herbs and spices?
Visit GROUPON to find the TRIO PACKAGE available to Foodies!
37% off Best Sellers MCHEF® Spices - Pack of 3 blends: Louisiana (Cajun) / Thailand (Thai) / Islands (Caribbean)
---
You will love the MCHEF® premium spices to enhance your daily healthy cooking. Discover the world in your plate with Chef Marie's blends.
Ingredients: Herbs, Spices, Salt (less than 10%). Kosher and HACCP Certified. Totally filler-free: Gluten(wheat, barley, triticale, rye, oat/Peanuts/Nuts/Dairy(milk, lactose, casein, whey)/Soy/Eggs/Shellfish/Sulfite/Sesame/Mustard/Low-salt/Vegan/ MSG-free/Dimensions: 4 in x 1 in x 6 in per spice blend/Overall Weight 0.3 lbs
For post-purchase inquiry, please contact Chef Marie 1-800-514-4950 or 702-482-2886. Shipping is not included (charge of $4). FINAL SALE; no return unless defective during shipment/delivery. Orders are shipped within 1-5 business days from the purchase date.
"Discover the world in your plate!"-Chef Marie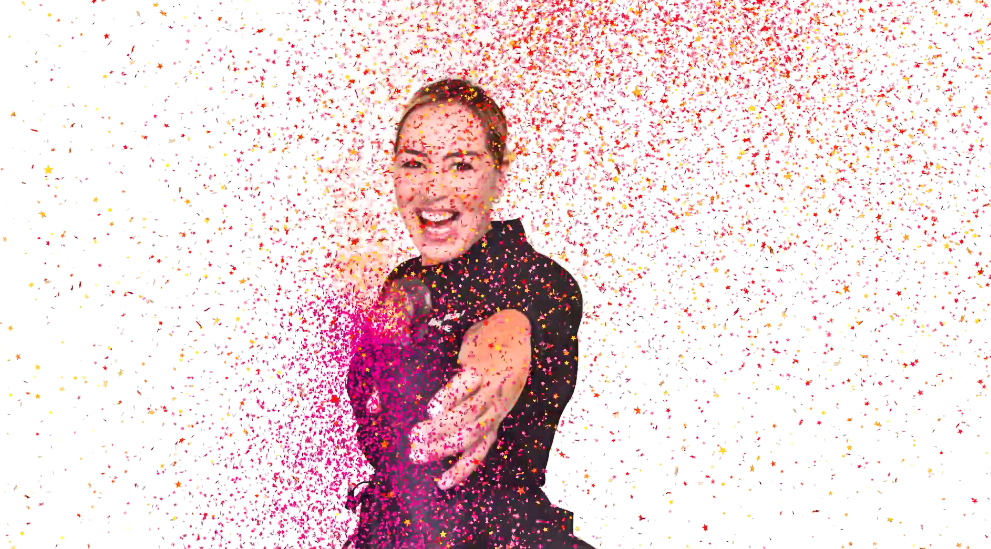 ---
The 3 (trio) pack includes the best MCHEF sellers of Chef Marie's exquisite spice line for your multi-purpose recipes:
-ISLANDS (Spices from the Caribbean with confit ginger) for your chicken, tofu-tempeh, shrimp and salmon, potato and rice, beans and stew recipes.
-THAILAND (Ginger, Lemongrass, Chive and Thai Basil) for your wok, sauté, soups (pho) , marinades for meat, tofu, seafood and fish and sprinkles over salads.
-LOUISIANA (Authentic Cajun Style for your meat, seafood and fish marinades, stews, potatoes and rice.
We help conscious professionals and home cooks to cook with top ingredients without compromising FLAVORS. Level up tastes in culinary experiences!
Add A Little Spice and Get A Lot of Taste! Sprinkle only half the amount you are usually adding to your food preparation because our products contain only herbs and spices. Save on cost and on ingredients! Participate to the clean-label mission with us!
For more information about the company, visit mchef.com. Who is behind MCHEF? Chef Marie is a passionate entrepreneur, business owner since 2003, cookbook author, guest show, speaker, host of the MCHEF® Burst of Flavors Podcast and masterclass tutor for private events, cooking classes and team building workshops. Hire Chef Marie as your personal chef to live a unique gastronomical and musical experience. Be the guest in the comfort of your home.
"No more plain food! Bon appétit everyday."-Chef Marie
Promotional value expires 6 months after purchase.
Amount paid never expires.
$4 applicable towards Shipping Fee per order. Spices subject to inventory and and availability.
Redemption instruction:
1. Pull up Groupon with our mobile app (or print it out).
2. Registration required. Call (702) 482-2886 or email mailto:info@mchef.com with shipping address and mention your voucher.
3. Present voucher upon arrival.
4. Enjoy!