Good news! Chef Marie is delighted to announce a brand-new cookbook inspired by a desire to bring people together to enjoy great healthy food, all low-carb, and gluten-free salads with interesting wine pairing! Chef Marie offers an amazing sale right now: Presale discount: $5.00 discount + free shipping + Thai Spices! All for $19.99 and delivered to you by September 1st!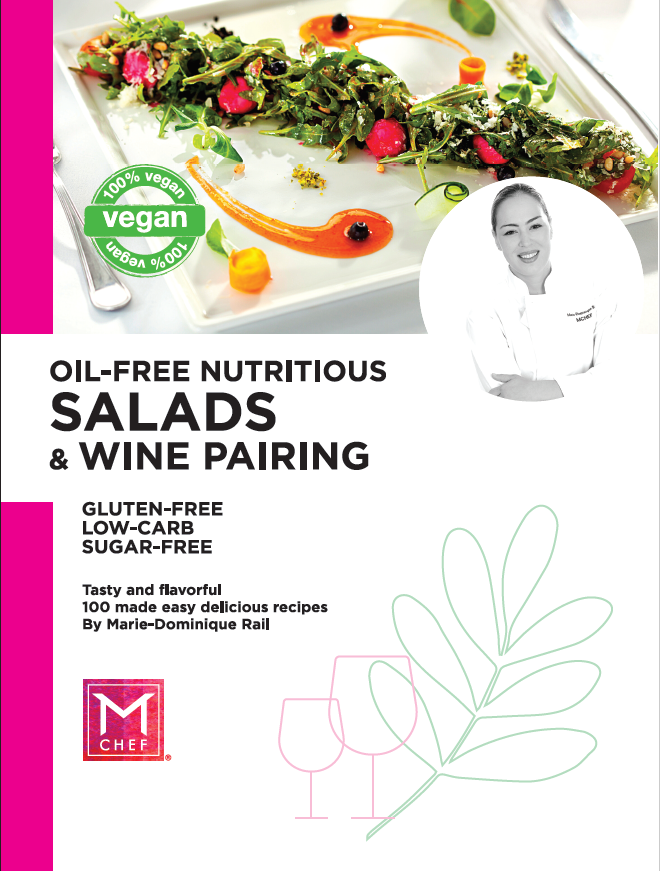 Chef Marie presents her second cookbook: Oil free Nutritious Salads and Wine Pairing. This book, which aims to make cooking light, tasty and healthy, accessible to all, includes more than 100 recipes for delicious salads that are quick to cook and tasty.

"It is the continuation of my career in the kitchen that took a new direction following the changes brought by the pandemic. I embarked on a holistic approach to cooking. My goal is to regain well-being in healthy ways that balance the mind, body, and spirituality. For me, it's a discovery every day and I share practices, recipes, and discoveries to support you in your daily life."
For more information, please click here and we will redirect you to the cookbook page!