With passion and expertise, we are thrilled to showcase the new cookbook right before the Holidays for your gatherings with family and friends. Together, making the world a better place while baking goods that will soothe everyone's cravings with JOY! We wish wonderful times welcoming the New Year. Blessings of Harmony and Happiness!
Please find the new release on Amazon and via our website the latest cookbook inspired of my childhood memories: Cakes & Desserts - Childhood Memories - Best family Desserts
Chef Marie's exquisite made easy recipes for all occasions. Successful tips for preparing & baking delicious cakes & desserts!

•100 easy-to-prepare mouth-watering cake & dessert recipes for every occasion from Chef Marie that will make you rediscover the tastes of your childhood.
•From exceptionally delicious everyday bread cakes & pound cakes, classic vanilla & chocolate butter & oil-based cakes with different types of frostings, fruit cakes, cheesecakes, crepe cakes, old-fashioned spice cakes & delightfully apple crisp, bread pudding, Tiramisu & elegant Charlotte Russe.
•Features easy-to-follow tested recipes by Chef Marie for delicious perfect results every time.
•Contains special tips & tricks to bake luscious layer cakes, bountiful Bundt cakes & so much more.
•Highlights 100 tempting full-color photos.
We presently offer 2 versions of the cookbook:
A Catalog - Soft Cover High Quality Color Paper sold $28.99
A Hard Cover Copy High Quality Color Paper $36.99
And of course, we are offering to you a gourmet spice gift to accompany your cookbook! Enjoy baking like our grandmas!
With Love,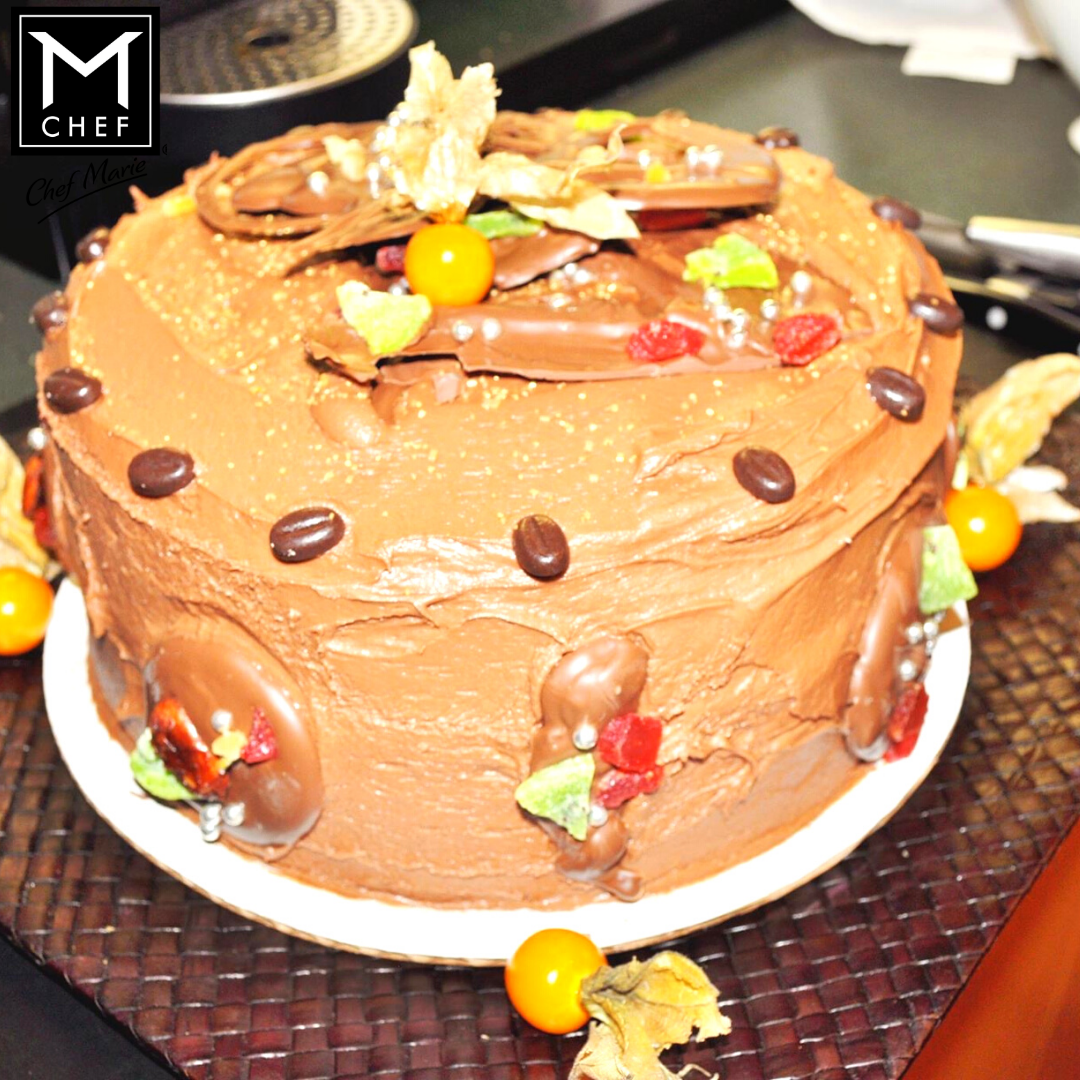 Chef Marie
🏆2020 GLOBAL EXCELLENCE AWARDS MCHEF LLC - THE USA BEST ORGANIC ALLERGY-FRIENDLY SPICES RETAILER - NORTH AMERICA
🏆🎧Podcast MCHEF Burst of Flavors - 2020 FED SPOT AWARD - TOP 60 FOODIE PODCASTS!
🏆2020 EXPERTISE AWARD MCHEF LLC - TOP 10 PRIVATE CHEFS - LAS VEGAS
📚Cookbook Chef Marie Lifestyle Food Guide - 100 low-carb gluten-free revisited French cuisine recipes (hard copy and paperback formats)
📚Cookbook Chef Marie Oil-free Salads and Wine Pairing - 100 vegan, sugar-free, low-carb, gluten-free new flavored recipes (harp copy ad paperback formats)
Limited offer to residents in Las Vegas. Namasté