You can plan your weekly menu here This is the new menu - delivered nutritious delicious meals in Las Vegas to give you lots of Energy!
New Reiki Chef Marie Weekly Prepared Meals Available!
Enjoy Quality Reiki Delicious Organic Nutritious Meals All Weak Long! "C'est si bon!" (It's so good!) Delicious meals - with a holistic approach - a private chef service to support your health and well-being.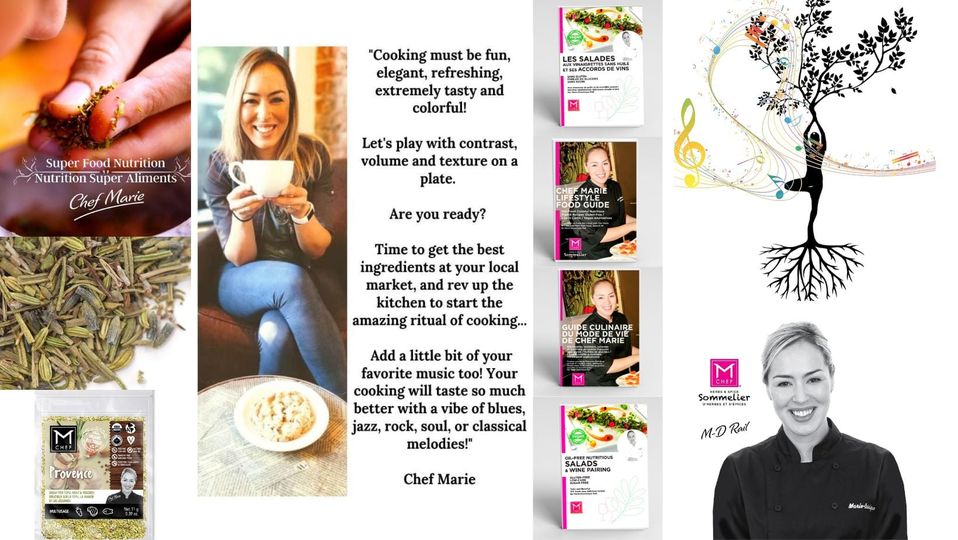 Nutrition for a Good Heart
Reiki Usui to Balance Vital Energy
Meditation for Positive Energy & Spiritual Alignment
Music to Feed the Soul
"It is the continuation of my career in the kitchen. It took a new direction following the changes brought by the pandemic. During that time, I reflect upon our way of cooking and led me to a holistic cuisine. My goal is to regain a lifestyle of strong vital energy and well-being while sharing healthy ways that balance the mind, body, and spirituality. For me, it's a discovery every day, it's the journey, and I love sharing practices, recipes, and discoveries to support you in daily life." I am at your service