"Hi, this is Chef Marie. let's end the year the right way by excelling 6 course meal 5-star dining experience. Yes times are uncertain for everyone and maybe you won't see all the people that you love, it's even more important to please yourself & family!"-Chef Marie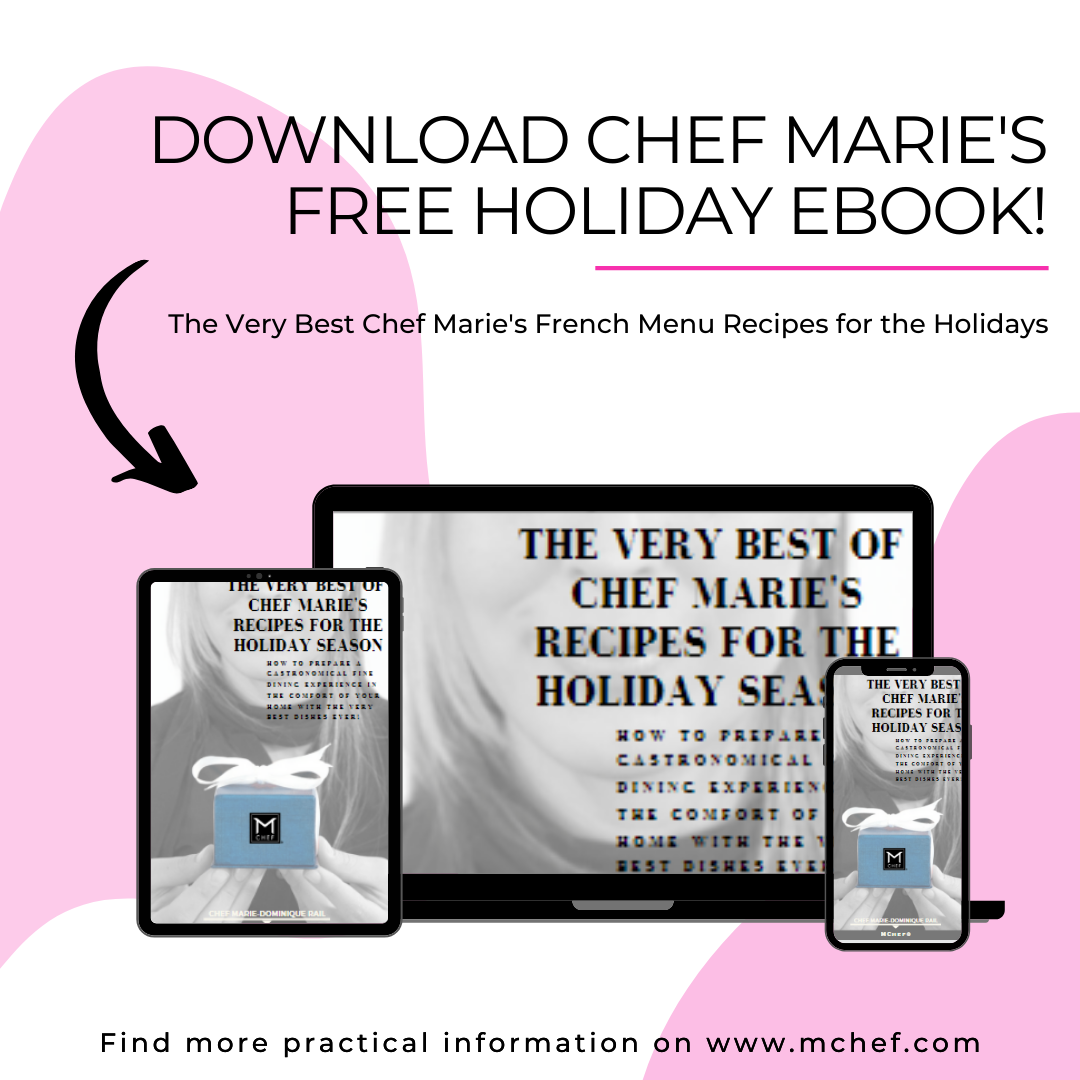 Ahhh 2020 and the Holidays...It is the time to delight in the most decadent food, and that's exactly what this menu does. Each dish delivers a luxurious look and taste, yet is easy to make. This French menu will leave you and your loved ones beyond satisfied.
Do you have questions?
Are you searching for more recipes?
Contact me directly by email or by telephone.
info@mchef.com / 702-482-2886
Have a safe and peaceful end of 2020.
Be well and surrounded with an abundance of love.

For more information, find out about Chef Marie – MCHEF®:
Discover the unique Chef Marie's 100 low-carbs gluten-free cookbook: https://www.mchef.com/cookbook
Follow Chef Marie's journey
IG http://instagram.com/mchefspices
FB http://facebook.com/mchef.ca
Pinterest http://pinterest.com/mchefspice
Listen to the Foodie's show MCHEF® BURST OF FLAVORS PODCAST https://www.mchef.com/podcast