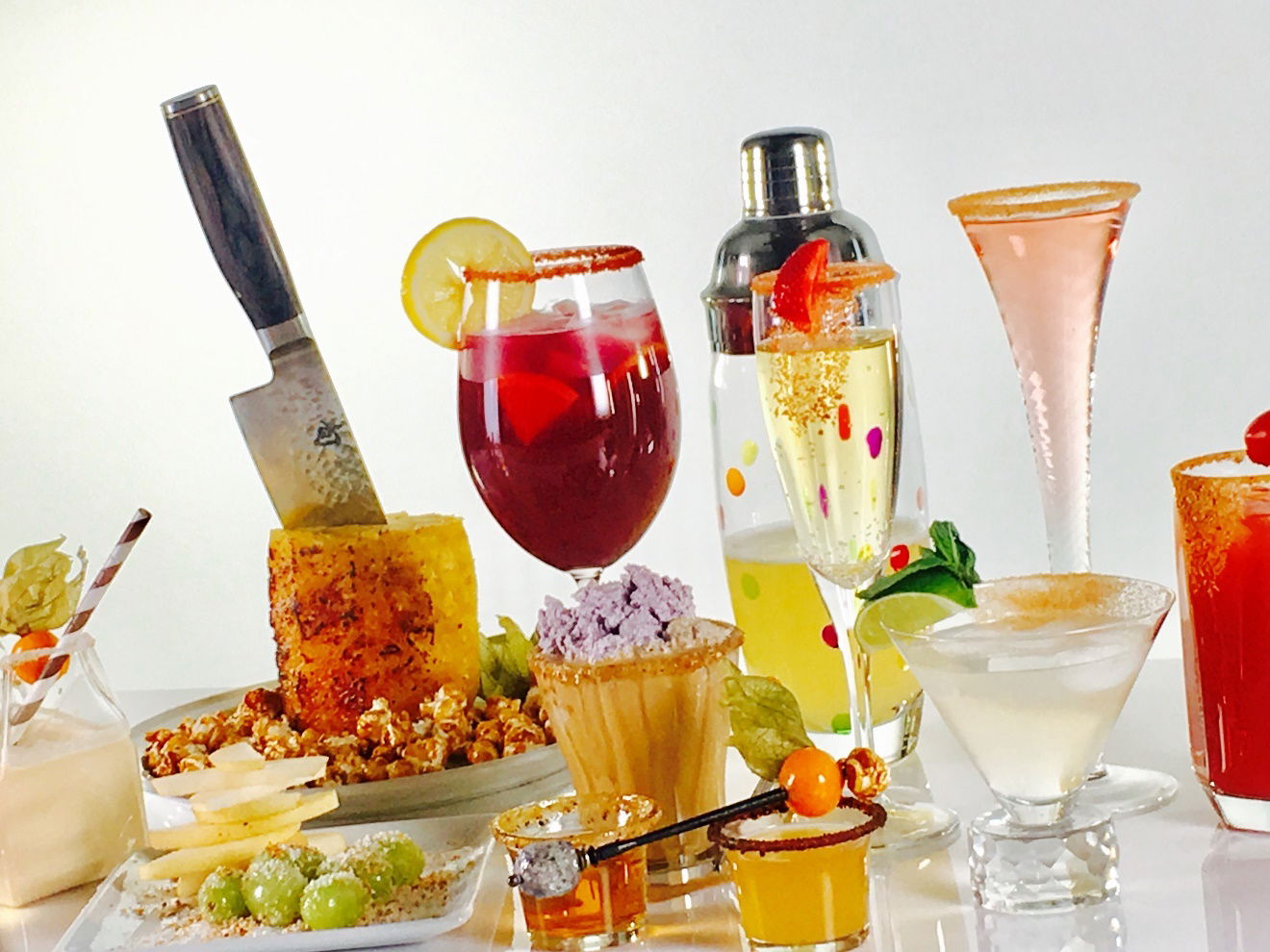 How to perfect the best Orange and lemon spice topping experience for Spanish SANGRIA this summer. Just sprinkle it! Add it in your sangria or use it as a rimmer for your fruity cocktails! Magic
8-10 servings / 10 minutes
Ingredients
1 (750-ml) bottle red wine of choice
1 (12-oz.) bottle of seltzer (sparkling water)
1 cup (250 ml) of orange juice
2-4 oz of Cognac brandy, I like to add a little more, it's according to your taste!
3 gr MCHEF® ORANGE AND LEMON per glasses for the rimmers
1 orange, sliced
1 apple, sliced
1 c. blueberries
1 c. sliced strawberries
Preparation
Make the rimmer with lemon juice and the MCHEF® GINGER AND LIME Spice Cocktail Blend.
In a large pitcher, mix together wine, seltzer, orange juice, Cognac, then stir in oranges, apples, blueberries, and strawberries.
A Few Tips for the Perfect Summer Sangria:
If the wine you chose is too dry for you, sweeten your sangria by adding more fruit juice, simple syrup, agave nectar, or a splash of tonic water.
Make sangria a day ahead, so flavors can integrate (kind of like how homemade soup tastes so much better the next day).
Use a good wine, but don't go too crazy on the price. Choose a bottle you wouldn't mind enjoying on its own. Wine is the base ingredient, after all, so let it shine!
For more idea, watch the video: https://www.youtube.com/watch?v=EsQjL_3A648
Find Chef Marie's new cookbook of 100 low-carbs and gluten-recipes absolutely delicious recipes: CHEF MARIE LIFESTYLE FOOD GUIDE! Click here on this link for more details! Bon appétit!