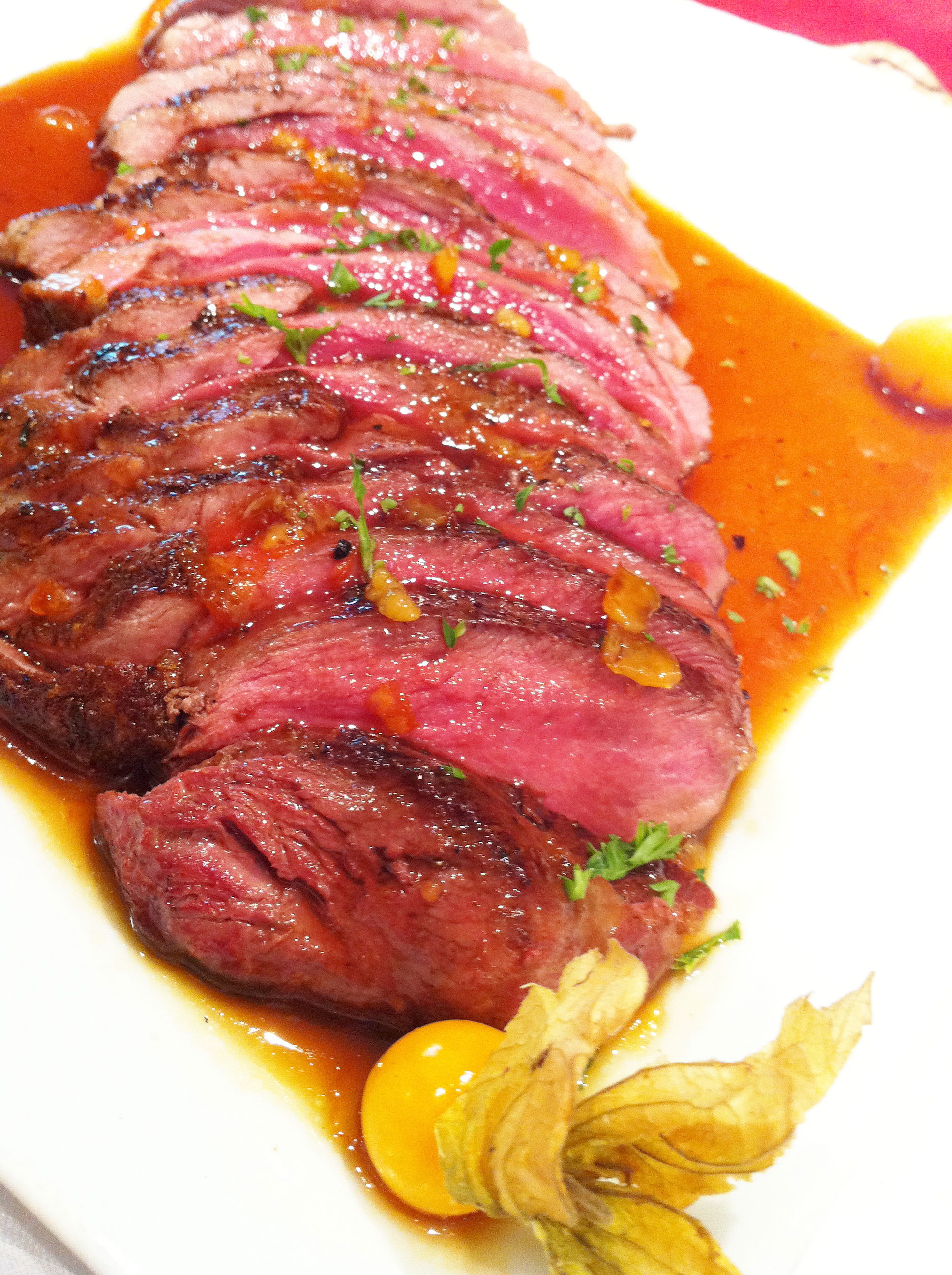 Try this orange confit duck recipe! It is such a classic recipe! It's simply wonderful to savor unique flavors. A cooking experience to create for a special occasion!
Roasted Duck breast & its classic candied orange sauce
Food preparation: 45 minutes
Serves 4
Ingredients
2 duck breasts
250 ml (1 cup) orange juice
60 ml (1/4 cup) sherry vinegar
30 ml (2 tbsp) honey
250 ml (1 cup) veal demi-glace
45 ml (3 tbsp) of orange marmalade and candied orangettes
30 ml (2 tbsp) of butter
1/3 tsp of the MCHEF® ORGANIC MEDITERRANEAN
Salt and freshly ground black pepper, to taste
Orange Sauce Directions
1. In a medium size saucepan, add orange juice, sherry vinegar and honey and bring to a boil until caramelized (brownish syrupy consistency).
2. Add the veal demi-glace and the marmalade then reduce to medium-low heat and let it simmer for 15 minutes. Skim.
3. Add butter to thicken the sauce (and it gives a nice shine). Set aside the sauce over low heat.
Cooking Duck Directions
1. Preheat oven to 425 ° F (220 ° C). Season the duck breasts only on the flesh side with the Mediterranean herbs, sea salt and freshly ground black pepper. 2. Cut slits on the side of duck fat using a knife.
3. In a skillet over high heat, sear the duck on the fat side first then on the other side (30 to 40 seconds on each side). Finish cooking in the oven and place the oven safe pan on center rack (rare cooking, 8 minutes and medium, rare, 12 minutes at the most).
4. On a board, wrap the duck breast with foil and let it cool for 5 minutes. Remove the foil and cut the duck breasts. A duck breast serves two people.
5. Remove the duck in warm plates and pour sauce over. Serve the duck with wonderfully sautéed potatoes, green vegetables and ginger. Bon Appétit!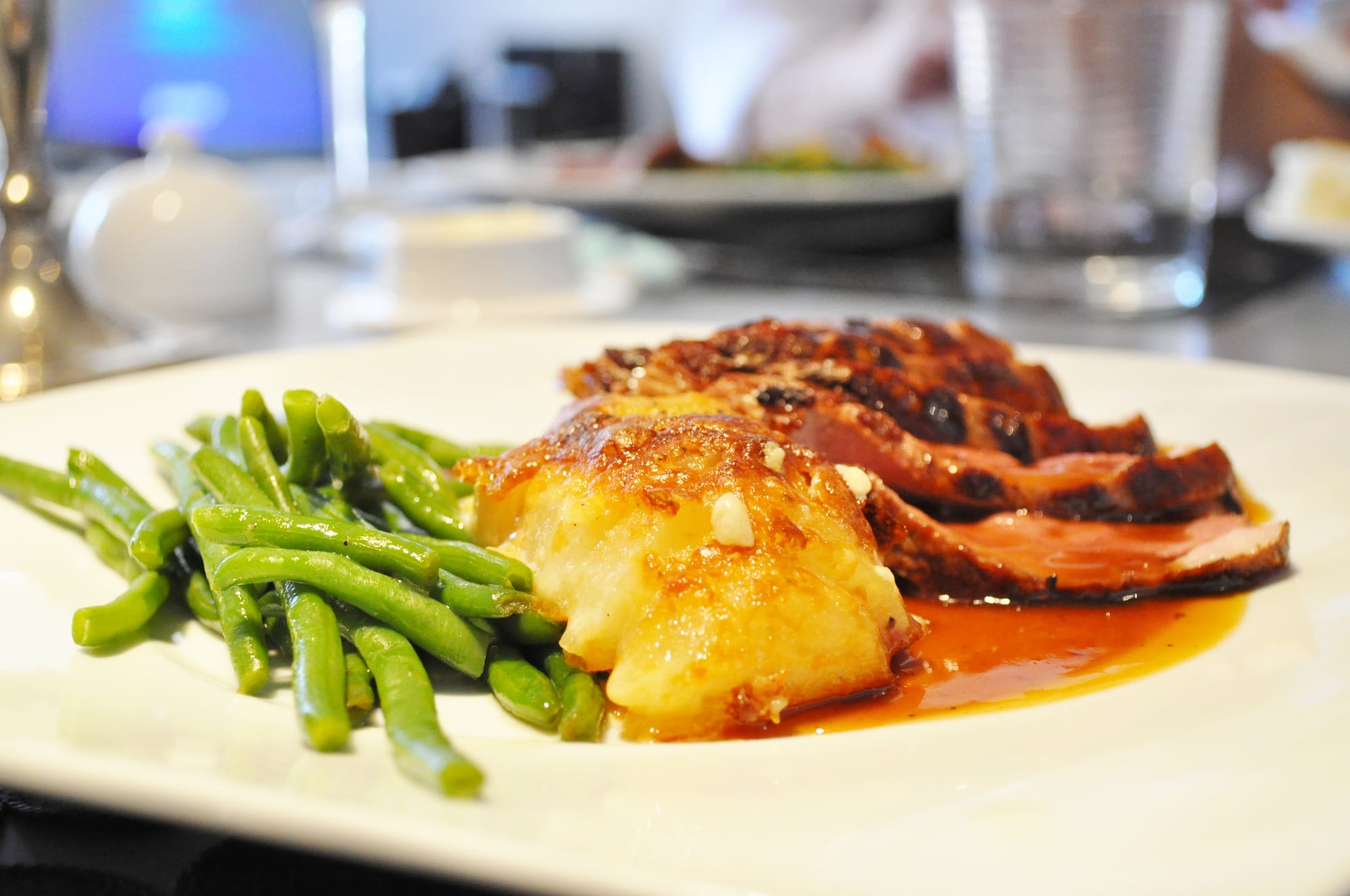 Find Chef Marie's new cookbook of 100 low-carbs and gluten-recipes absolutely delicious recipes: CHEF MARIE LIFESTYLE FOOD GUIDE! Click here on this link for more details! Bon appétit!