This recipe will make the whole family go Wooooh! Chewy and super delicious!!!
Give 24 cookies
Ingredients
2 cups of all purpose gluten-free flour
1 tsp of baking soda
1 cup of SWERVE Sugar for baking or if you prefer ¼ of Stevia powder
2 egg, beaten

½

cup of cream cheese

½ cup

butter or coconut oil, your choice

½

tsp of the MCHEF® Sweet Grandma Pumpkin Spice

½ cup of sugar-free chipits (chocolate chips)
Preparation:
In a medium bowl, whisk together the flour, baking soda, and the MCHEF® Sweet Grandma Pumpkin Spice. Pour in the melted butter (or coconut oil), cream cheese, eggs, sugar SWERVE or Stevia and mix thoroughly. Stir in the chocolate.
Wrap the dough in a plastic film and let the dough rest for 30 minutes in the freezer.
Preheat oven to 425 degrees Fahrenheit and place grill in center of the oven.
Line a cookie sheet with parchment paper.
Scoop dough, one tablespoon at a time, in mounds onto the baking sheet, leaving a couple inches around each cookie.
Bake for about 8-11 minutes depending on the heat intensity of your oven , until golden brown and little cracks on the surface of the cookies.
Let them cool on the baking sheet for a 10 minutes, then slide the parchment paper onto a cooling rack to finish cooling. Enjoy!
N.B. You can keep the dough in the freezer and when you feel for a cookie, simply slice few slices and place on a parchment paper over pastry pan and bake it! Bon Appétit My dear Friends. Kid's Favorite Guaranteed ;)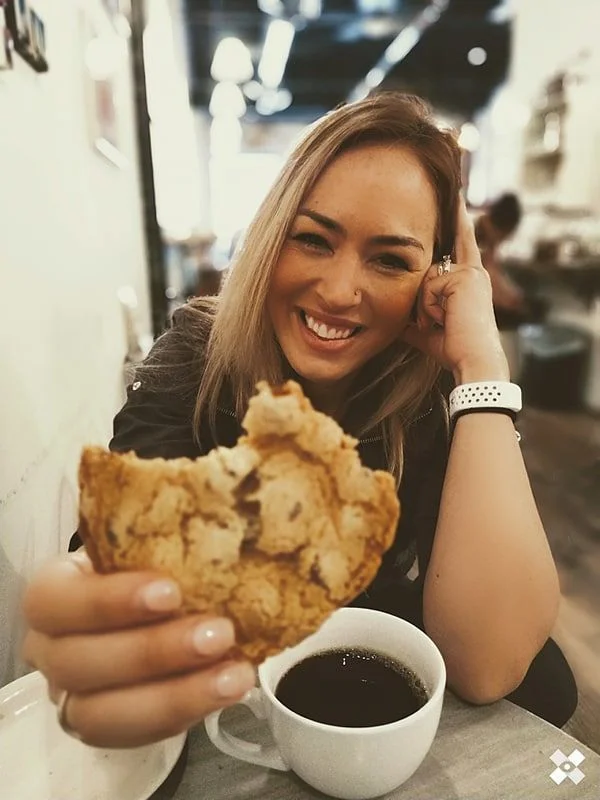 Find Chef Marie's new cookbook of 100 low-carbs and gluten-recipes absolutely delicious recipes: CHEF MARIE LIFESTYLE FOOD GUIDE! Click here on this link for more details! Bon appétit!