NEW 2020 VISION
DESIGN YOUR MASTER COOKING CLASS EVENT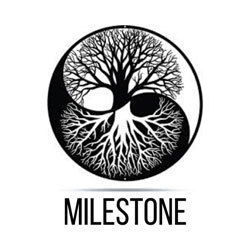 MILESTONE - MULTI-SENSORY TURN-KEY SERVICES BROCHURE
Luxury transportation - Theme Decor - Floral Artistry - Destination - Gold Key Sommelier - Flair Bartenders- Wine & Food Pairings - Live Entertainments - Professional Photography and Video Shooting -Contemporary Photo Booth - Live Music and DJ
MORE ABOUT CHEF MARIE'S MASTER COOKING CLASSES
Are you interested learning cooking skills, tips and techniques?
Check it out!
All our cooking masterclasses are tailored to the request of our clientele.
We create your cooking masterclass just for your group!
Chef Marie loves to show your children how to cook so they can surprise themselves by their abilities and surprise you too! you too! Check out the Children Menu:
Baking Cookies and Decoration

Baking Cupcakes and Decoration

Making the best healthiest Cheesy-Creamy Mac n' Cheese
Making the healthiest Grilled Cheese with sautéed apples & onion confit
Creating Easy and Delicious Snacks - Sweet n' Salty Duo
Making Incredible Italian Spaghetti Meatballs (Vegan & Meat Versions)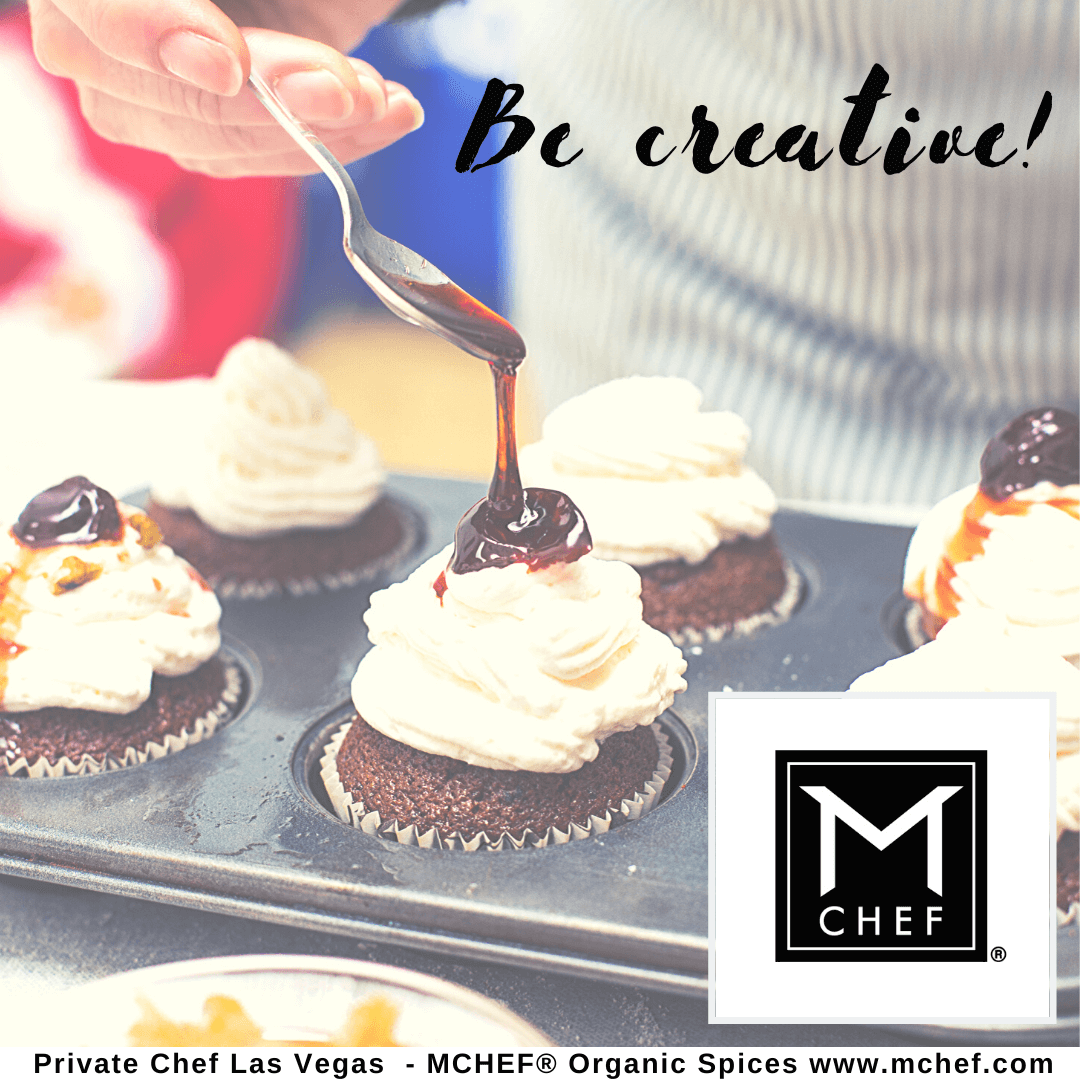 Adult Cooking Classes and come alone, with your friend or with your date! More about Chef Marie's Creative Master Cooking Classes for Adults
Chef shares her culinary best practices for your everyday cooking, from the grocery purchases to the conservation of your food recipes.
Would you like to perfect sauces, marinades, soups, salads, stews, make the best meat, fish, vegetarian recipes with easy steps?
Would you like to learn how to bake desserts for the pleasure of your taste buds?
Would you like how to learn more about mixology and exquisite flavors in cocktails?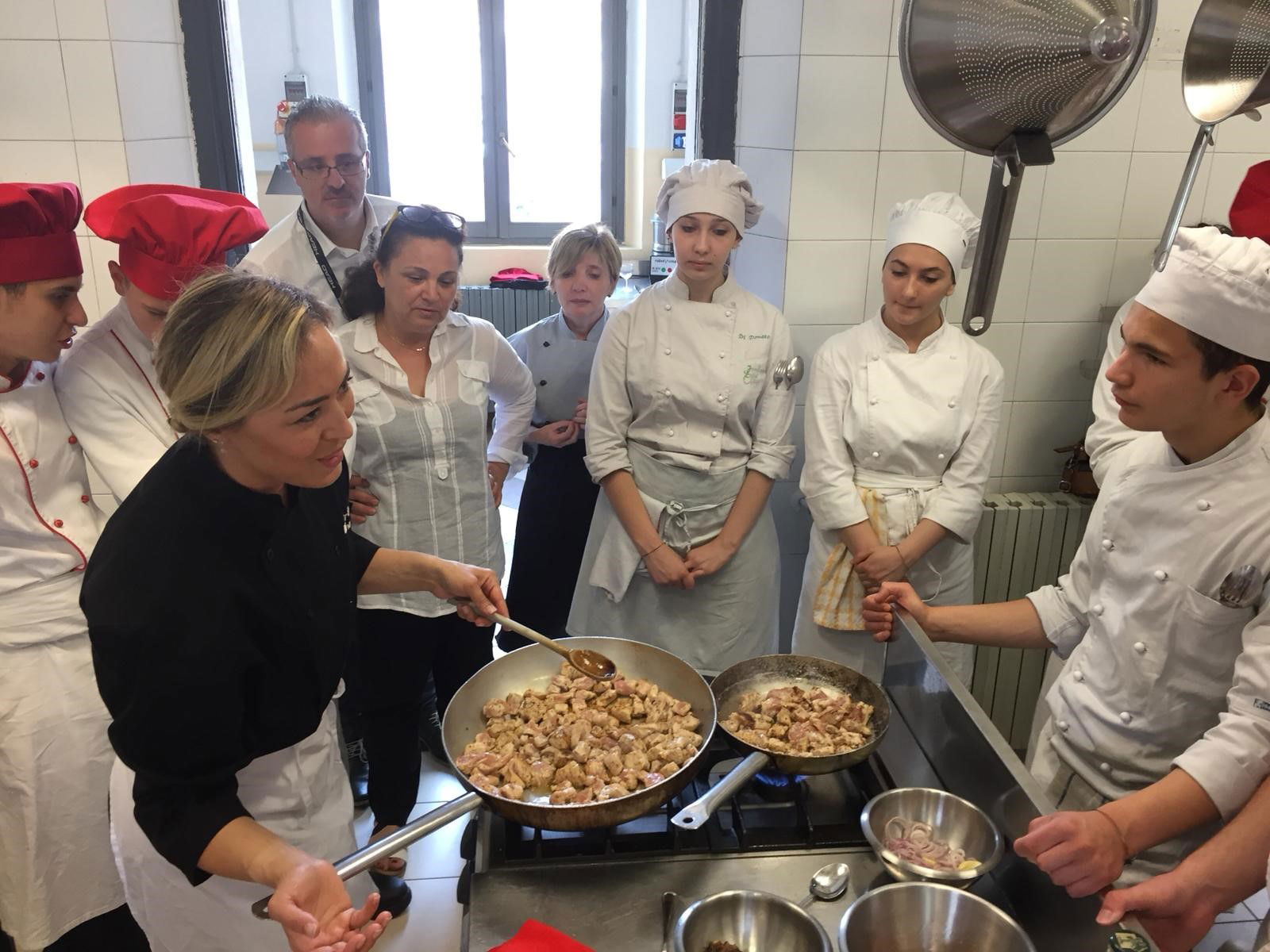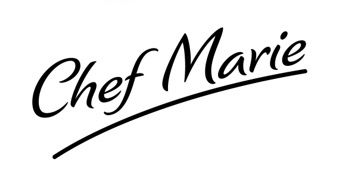 Chef Marie is dynamic, passionate and connoisseur. Chef Marie will definitely show you how to be the best home chef in the comfort of your kitchen. Chef showcases a culinary experience in the form of a personalized tasting and fun event to learn on how to best use the herbs and spices as proactively as possible. Chef loves entertaining while cooking and making people healthy conscious and happy with food.
French Cuisine - Revisited Classics
Healthy Nutrition
Mediterranean Cuisine
Thai Cuisine
How to Perfect Sauces
Plan and Cook : The Best Brunch Menu
Plan and Cook: The Cocktail Party Reception
Plan and Cook: A 3-7 Course Dining Experience
5 Ways in Cooking with Spices
The 90 Minute Weekly Menu
(vegan or paleo or keto or low-carb diet or French or Italian)
All About Thanksgiving & the Holidays
Gourmet Gifts Workshops
And more practical thematic!
CHEF MARIE'S BIO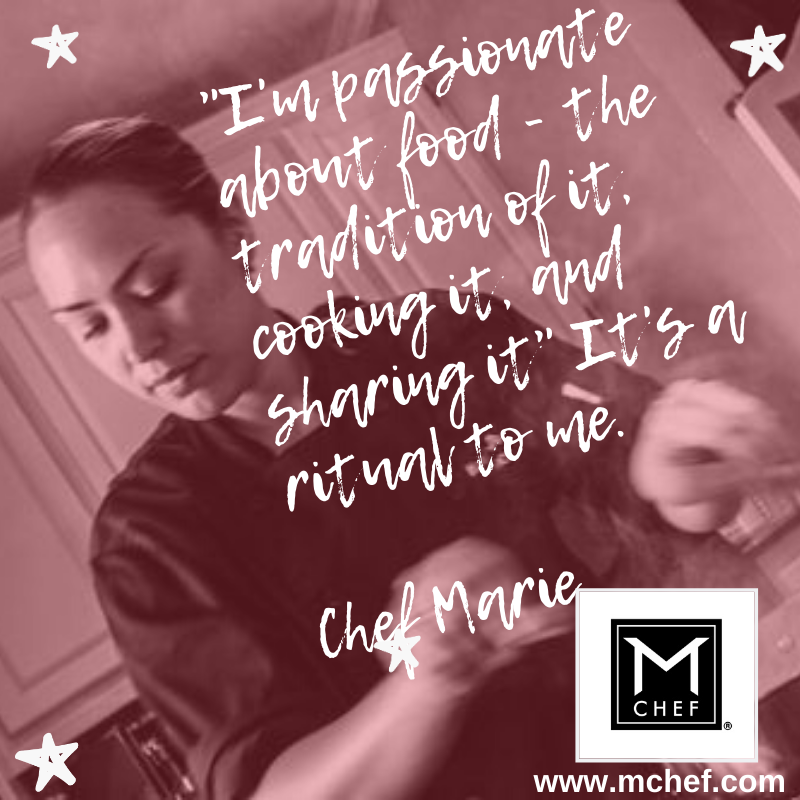 Chef Marie has been an executive chef in restaurants, private chef, and caterer for the past 23 years. Chef specializes in healthy gourmet, meal prep, gluten free, paleo, keto, diabetic diet, Mediterranean, vegetarian, vegan, restricted diets and all the other cuisines. Italian, Mexican, French, Asian, etc...
The story behind the passion: A few words from Chef Marie
Welcome to my creative space: healthy cooking at service of foodies. My name is Marie-Dominique Rail. I am chef-owner and founder of MCHEF 2009. I studied at Culinary School titled "Institut Tourisme et d'Hôtellerie du Québec" in Montreal QC. Canada from 1999-2003 with Chef Jean-Paul Grappe whose teachings and inspiring guidance led me to discover the cuisines of the world.
I kicked off my career working in restaurant kitchens in Montreal back in 1996, gradually rising to the position of Chef in a 10 year of professional training achievement. 15 years ago, working in the restaurant kitchens, our team was responding to customer demand for special menus with restrictions like salt free, gluten free nuts free, etc. In 2009, a grassroots business idea flourished into the new and innovative business of a higher scale of "Chef at Home" services. At the request of loyal customers, I created gourmet-style meals consisting of all natural, allergen-free, and low in sodium herbs and spice blends that would delight even the most sophisticated of palates.
My search brought me to discover the infinite possibilities that spices and herbs can offer. Therefore, I made it a mission of my own to share with all a variety of unique and delectable ethnic blends that showcase the best cuisines of the world and bring awareness in "clean label" quality herbs and spices. The ethnicity of flavors is for me the most beautiful way of discovering the cultures of my environment.
My mission is simple: "Continuously develop and improve flavors, raise awareness about the use of wholesome ingredients, herbs & spices and share the results and findings without compromise, while allowing for dietary restrictions such as gluten, nuts, allergen and low in salt".
And the passion grew in me. Discover fresh, colorful, trendy, exciting recipes made with love!
Always made with passion and care!