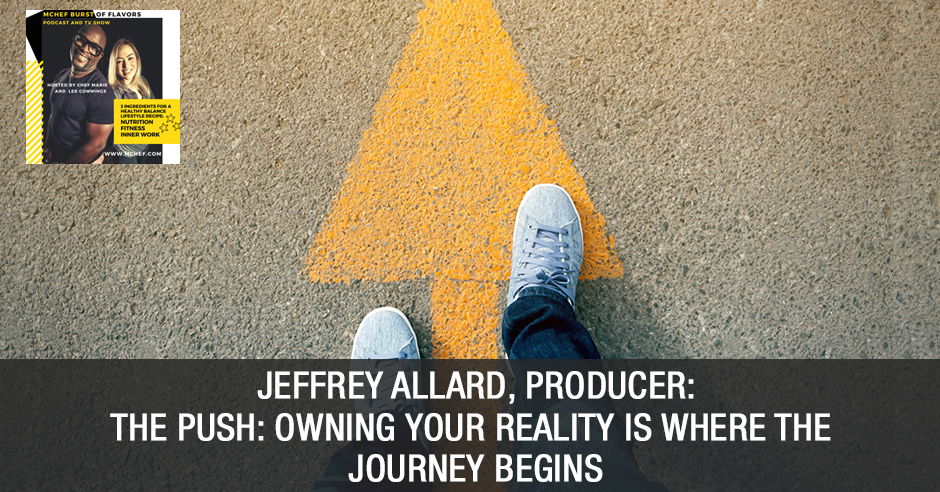 Anyone that's facing life challenges can overcome adversity with positivity. The Push, a Netflix exclusive documentary, follows the story of a man who broke his back and became paralyzed doing a massive 100-foot snowmobile jump. Despite all the challenges he's going through, he never let it define his life and eventually became the first person to sit-ski and push himself to the South Pole. Produced by Jeffrey Allard, The Push is a super inspirational film about owning your reality and getting back up to achieve your goals. Jeffrey joins us today to talk about this moving film, the others he's been involved in – including The Texas Chain Saw Massacre – as well as what's in the works.
---

Jeffrey Allard, Producer: The PUSH: Owning Your Reality Is Where The Journey Begins
The Magic Happens WHEN YOU GET BACK UP
Chef Marie, how are you doing?
I'm so excited because we're having such an amazing guest on this episode.
That guest is Jeff Allard. He's a filmmaker, a badass golfer and the executive producer of Texas Chainsaw Massacre. He's worked with Ping Pong Summer. One of the producers of Ping Pong Summer was Susan Sarandon who won an Oscar. That went to Sundance as well in 2014. You worked and produced with the Oscar winner Mo'Nique on Interwoven as well. Jeff has plenty of accolades too with the Butcher Brothers, which I love. You worked as a producer for The Night Watchmen as well as our film too that we worked with another Butcher Brother, Mitchell Altieri, yourself and Cheryl Staurulakis with our new movie that's coming out, Star Light. Jeff, how are you?
I'm pleased to be here. Thanks for having me on. It's a lot of fun. I'm looking forward to it.
Let me tell you a little about how the show works, for our audience out there. It's an interview first, then we have a recipe, second and then a funny story from Jeff of maybe an actor or an actress something like that or any kind of anecdotal story that Jeff has. We have a quote from Chef Marie. The recipe is going to be from Chef Marie as well as the quote. Jeff, let's start off real quick about our relationship before we get into anything crazy. I like to call you a.k.a. Baby Driver because when Jeff and I shot this film, which I will go backwards, Jeff always drives, which is awesome and amazing because I don't like to drive.
Jeff will rent a car and wherever we are in Kentucky, Nashville, Louisville or LA, Jeff was always driving, so I coined the nickname. Not that he likes it, he doesn't like it, but he's a.k.a. Baby Driver. Jeff looks super young. He's not old by any means, but he's a young man. Jeff, what's happening with you these days? I know that Chef Marie has a ton of questions about one of her favorite scary movies that you've done, which everyone talks to you. Everywhere you go, it's always the executive producer of this amazing piece of work that you have. Was it in 2003, the Texas Chainsaw Massacre with Jessica Biel?
The remake and the prequel were 2006 with Jordana Brewster.
Can you walk us through a little bit about how that worked?
In my prior life, I spent sixteen years in the banking business. The last company I worked for, I was the President of an asset-based lending group called Bay View Capital Commercial Leasing. It was during one of the credit crisis back in early 2000. US bank ultimately bought out my bank and I found myself without a job. At the time, a friend of mine reached out to me when this was all going down. He's a college buddy who created The Bachelor TV series, Mike Fleiss. He was starting the TV side. He had some good success with some other specialty shows and he wanted to get into the movie business. He gave me a call and said, "You've got the business and finance background. Let's do some movies together." I said, "I'm not doing anything right now. Let's do it." We ended up looking at twenty to 30 scripts, all original screenplays and we said, "Why can't we do something that has name recognition, some franchise value, which is hard to come by."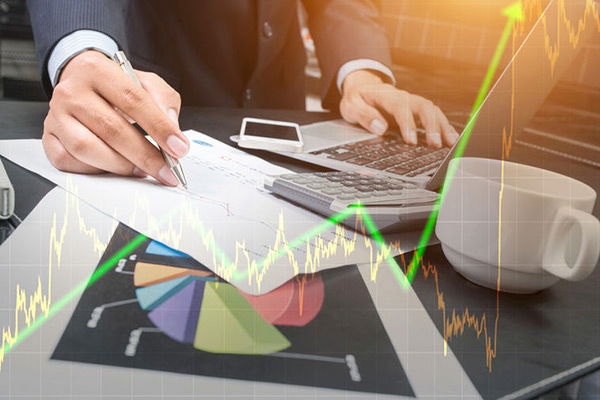 Owning Your Reality: When you acquire the rights to a recognizable property, get a two-picture option because if it does well, you don't want to be stuck with just one and have someone else pick it up.
He happened to know the creators and owners of The Texas Chain Saw Massacre. He introduced me to them. It took me about a year to get to know them and get them comfortable working with us. They had been burned by the studios in the past. They accepted my proposal to do an independent remake of The Texas Chain Saw Massacre. Back in the early 2000s and late '90s, all the movies that were being redone and remade in the horror genre were campy and a little bit comedic. We wanted to go back to real horror. We came up with that idea. We pitched them on it and they loved it. I feel like The Texas Chain Saw Massacre was the beginning of going back to its roots of scary movies.
I totally agree with that. I remember seeing the trailer for the first time. It terrorized me in a way that I hadn't been afraid because all the campy are like Freddy and Jason, stuff like that. They kept going with the series. With the polaroid snapping and with the noise and stuff like that, right from seeing that film, from the trailer itself, I was super enamored. It was something that was super new, different and very scary. I think there are a lot of filmmakers including Mitch as well and everyone that is appreciative of that work. I know that you've worked with Mitch for at least nine or ten films.
At least half a dozen films. A couple has gone to Sundance. I'm just glad that what we intended to do worked because obviously, you got a little bit scared watching it. With those two films, we grossed over a couple of hundred million dollars.
Before franchises, I know that the other ones that were super campy like the Jason series and stuff like that. I don't know if I would champion those as like what you did because what you were doing at that time was a lot different. The seriousness of trilogies and what you developed. I think a lot of people were following suit trying to have those hits. There have been other hits like Paranormal Activity and stuff like that and Jason of Blumhouse as we know does a great job at that. I think that at the foot of what you have done, based on that, you've done some powerful work. It's been awesome.
Before we took over the Chain Saw franchise, at least the last two pictures, there are prior sequels to The Texas Chainsaw Massacre. They were done very poorly and campier. There was one with Renee Zellweger, one with Matthew McConaughey and Dennis Hopper as well. The studio tabled those. They shelved and hid them away because those stars were up and coming, especially Renee Zellweger and Matthew McConaughey. The owners of The Texas Chainsaw Massacre were skeptical and wanted to make sure that we can get this movie out. It all worked out in the end. We did a little bit differently than what they had anticipated, but they're happy with that.
I was going to ask you about that. I'm not sure if you share this with the audience and me because there are a lot of potential filmmakers and budding filmmakers out there as well as producers that were trying to gain audience members as well. I know the story because you told me but is there any way that you could talk a little bit about that to have our audience know that. I know it can't maybe happen now, but you presold. Explain about the presales and stuff like that if you will.
At the time when I came in, we were going to privately fund this movie and raise some independent capital and have Tobe Hooper who was the original director and producer direct this movie. Shortly after we had the rights acquisition, Michael Bay and his team gave me a call. They wanted to join forces and we ended up co-producing with Michael Bay and Platinum Dunes, which was their first horror movie since then. I've done a string of horror remakes since 2003 with The Texas Chain Saw Massacre. What we did with them was completely different. Originally, we were going to put up our own money, fund a $2 million to $4 million movie, do it independently, sell it, which I think would have done well if we'd gone that strategy.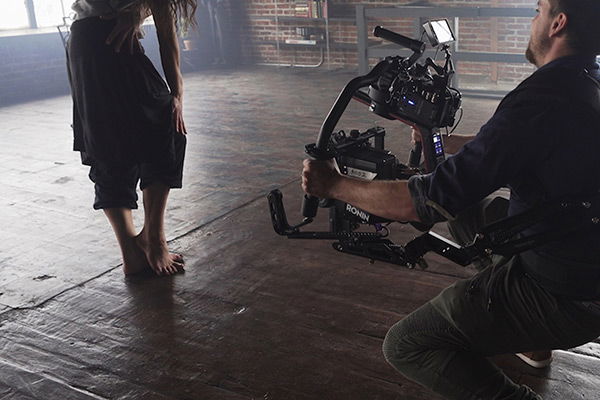 Owning Your Reality: Back in the early 2000s and late '90s, all the movies that were being redone and remade in the horror genre were campy and a little bit comedic.
When Michael Bay got involved, he has financing ties in place, but we went ahead and created a trailer. From that trailer, we went to the American Film Market and we presold international rights for a certain dollar amount. It almost covered the cost of our budget. Domestically, we were trying to get a bitting war going with a number of studios. Ultimately, it was Warner Bros. New Line Cinema, which was the original distributor of the first Texas Chain Saw Massacre. They came in with a large advance as well. We had already presold worldwide rights. We didn't have a script. All we had was a trailer. For that, we were able to sell for substantially above the cost that would make to produce the movie.
Can that happen anymore? I know that the American Film Market people are always trying to cut their teeth on, "I'm going to get a room." Chef Marie, you can jump in anytime because I know that The Texas Chain Saw Massacre has left you unsettled for the last few years of your life for sure. Are there any questions before we get into some more geeky type stuff with Jeff about the American Film Market? I know that you said before, you were screaming like, "That's my question." Everyone loves Jeff's work. I have plenty of questions that I would ask about Jessica Biel, but is there anything you want to ask real quick about Jeff or anything like that?
I have so many questions I would like to ask, Jeff. My main question to start is how were you into your creative mind as a child?
I am more of a business person with a creative flair. I've always been wanting to be in banking and finance and real estate development. It's because of this opportunity and my bank going away that brought me into this world. What I tell people is there is a plethora of creativity when you're on a set. Everyone is creative, but very few people can balance their checkbooks, very few people understand how to get the financing in place, very few people understand the mechanics of making a movie. That's what I bring to the set. When I'm looking at it from a creative perspective, the scripting and how the movie is going along, I'm a regular Joe moviegoer. I said, "That doesn't make sense."
You're not really a regular Joe moviegoer.
That's how I fashioned myself.
You talk about the balance here, about that person who's conducting business, getting the right numbers, crunching the numbers, but you've also got that creative mind. I want to know, did that creative mind come from your childhood or it came eventually growing up as a young adult?
In my childhood, I was more on the creative side. I ventured into sports and find there's a lot of creativity in sports. I played tennis for the high school and college team. I played soccer. There's a lot of creativity that goes into sports in terms of how you perform and little things you do to make you the best that you can be. I had that going for me all during my youth. When I got into the banking side, my creativity went away. I did investment banking and finance, so my creativity went more into structuring deals and how to make this happen. How to make that deal work for that client, how to get the financing in place or how to get them the cashflows to make sense. It was a little bit different than your typical movie making creativity.
I want to speak up about Jeff's temperament, a little bit about how he is. A lot of people say everyone's creative and stuff like that, but when Jeff works with directors, he allows them the space to be the creator. I know that firsthand because Jeff and I wrapped up a film probably about a couple of years ago called Star Light that hopefully will see the light of day. I know it will. Every one of the movies of Jeff and also Mitch as well that I co-directed with has come out, so let's not worry there. Jeff's energy is like nothing else. He's like this cool brother that I always wanted, the older brother that I never had before.
Jeff and I had been in Nashville. We've gotten food together. We walked back home together. He's the mellowest person on set doing numbers and allowing you to do your job as a director and he's easy to be around. If I had a color for Jeff, it would be green or purple because he's an easy spirit to be around. That balance is a hard person to find because there are a lot of people out there that have a lot of egos. I'm not a big person. I hope to be one day, but I can say this with Jeff, I don't ever want to make a movie without Jeff being on set. That's how I trust him with my creative and allowing me space and Mitch as well. There's another movie I want to make called Open House with another actor that we hopefully will interview on the show. He said yes. He's going to be big. I believe that is big and Jeff, he knows well. I see it in that guy. He's going to be a big deal.
You worked together on Star Light. We can't wait to talk about the Star Light, but do you think that you are going to work again together in 2020?
We have something in the works, Open House, that I received the script on. I need to go through it, but I already know the story. Those guys were all putting together a pitch deck, which will explain to prospective investors what the movie is going to be about and what we need to do to raise the money. We got a project already in the works.
He already knows what the story's about. Jamal put his foot in the script. I think you're going to like all the beats and stuff like that, but it's awesome. Jeff, for our geeks out there and our try-hards that love film, the American Film Market work, would it work now preselling things? What advice could you give to those budding filmmakers out there? Does the American Film Market work? Can you take something prospectively to the market? Rent a room for $5,000 or whatever in Santa Monica, do the whole seven days or fourteen days that are out there and grab some money with a teaser or something like that. Does that work?
It does but it's pretty rare right now. Firstly, the American Film Market, which happens in November in Santa Monica is where a bunch of sellers or distributors of movies and a bunch of international buyers of movies meet to exchange content. Our film will be there in 2020 and we'll have a distributor selling the international rights to Star Light if everything goes well. We did finance The Texas Chain Saw market for presales at AFM. It's still done now, but it has to be with a highly recognizable cast and well-packaged deal. If you've got that, then you can do presales. For us independent filmmakers doing some smaller budgets and oftentimes with no recognizable or highly recognizable talent, presales are difficult. Pretty much you've got to make it and hope it sells. Knock on wood, I've done eighteen movies and they've all been distributed. This will be the 19th and I'm highly confident we'll get it out there.
It means that your next one will be done in 2020 and you're going to have your 20th movie. 20, 20, 20, in numerology it means a lot. Check it out the 2, 2, 2, the angels. It's amazing.
I like that. I've got a couple of movies that are in development. 2020 can mean 2021 for 2020, so we'll see. I'll take one for 2020.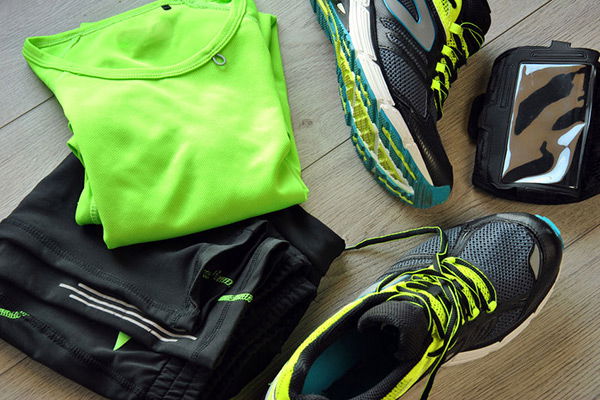 Owning Your Reality: There's a lot of creativity that goes into sports in terms of how you perform and the little things you do to be the best that you can be.
I wanted to know if you have a ritual. How do you wake up in the morning? Do you have a habit that you do or is it at night?
I can't tell you what I do at night. My day, I have somewhat of a routine. It's flexible. It all depends on how my appointments and calls line up. One of the things I try to do four times a week is to get my exercise in. I go to the gym or I go bike riding or I do some sports four times a week. If possible, sometimes more. I always try to do something, get the cardio going and get the exercise going. I try to maintain that during shoots but it's hard because there are always fires you're putting out. The minute I get up there and shoot, I'm working until fourteen hours into the day. We're ending the day and then we're thinking about the next day. My routine is typically to try to get up early enough, get my workout in, have a light breakfast and then start tackling all the calls and what I need to do in my meetings.
I have a question for you. Why didn't you guys stop me from eating that cake? Because if Mitch was here right now, like when we were in Kentucky, we would kill for having an organic fruit or vegetables. We were eating everything from Walmart like fried chicken, fried duck. These guys, I was like, "You are missing out on this great cake." There was this Quaker person or whatever that made this huge strawberry cake and I kept eating it. If I show pictures of myself of what I look like on set, I look horrible. They might want to tap me on the shoulder. I guess I was in my comfort zone, but as Jeff said, it's tough to maintain that working out and eating well in different states because it's not the same. We asked for grilled chicken, we got wings.
Usually, people lose weight on shoots, but I think you gained a few pounds.
Yeah, I did.
May I ask if you have any eating habits? Do you crave for certain type of foods? I'm always curious since this is my field. I'd like to know a person by how that person eats if it's not too personal.
Not at all. My eating habits have changed over the past year. I've lost about eighteen pounds. I've got a few more to go. First of all, I love to cook. One of the things was cooking every night with my former partner. We've now separated. As a single person, you eat less, frankly. It's a little bit hard put for one. I also noticed when I was with my partner, it was almost a ceremony, we'd have a big dinner cocktail. I've cut back on that. My eating habits are fairly light. As you get older you burn less calories if you do the same thing. I have a very light breakfast. I have a fairly lightweight lunch and my favorite meal typically is dinner. A couple of things I try to do is eat a little bit earlier than I did before and I've cut back on my quantity. Now, I will only eat one good size meal a day. If I do more than that, I'm going to gain weight. I do love to cook. I control what I eat by my cooking. You asked what I like to eat. I love carbs but I'm not a sweet person. I don't eat that much sugar. I've cut back a lot on my carbs. I stick to proteins, fruits and vegetables. I stick in carbs here and there, but I've cut back a lot on carbs.
Thank you. It's the peas, potatoes and pastry. There is no pastry. You don't like sweets.
I'm not a big sweets guy, but give me a go on it and I will. I love bagels, bread, toast and French bread.
Chef Marie got me to keto, which I never was all about. I've been eating a version of keto that has not bacon and stuff like that, but I'm still eating avocados and fats, coconut oils. I'm making eggs still, MCT of course. I've adopted that with her because we have a show. At some point, but you talked about your buddy being and Chef Marie's off. He's got a buddy that started The Bachelor Show. He's got a real showrunner. Maybe you could hook up with him up with our show.
He got me into the movie business.
You'll like our show. It deals with some food and golf courses, Jeff.
I cook, I love to get out, I golf. I'm never good at it, but I still love doing it. I'm getting back to playing tennis.
Jeff, at some point, maybe you, me and Mitch, we can cook something together or something like that. I can cook pretty badass because I've got Chef Marie. We can make some awesome salmon. I can do that. We can make a salad or something like that. Mitch can drum up something from being Brazilian and whatnot. We'll have a great dinner.
I'm a grill master too. I spent twenty hours smoking a pork shoulder for my brother's birthday. Ten pounds of pork shoulder came out superb. I made a mushroom brandy cream reduction sauce to go with it and some roasted potatoes.
That is such a French recipe. I love that.
My last name, Allard, is French. It's a very famous restaurant in Paris.
Is this part of your generation and your family ancestors?
On the Allard side, it's a little French-Canadian. They've resided in the States. On my mother's side, she was Japanese and she married the Allard. I'm not your typical-looking Allard.
Jeff, let me ask you a question. All the accolades that you've been through and all the things you've gone through, the awards you've won and things you've seen so far, what gets you out of bed these days? What is that thing that does it for you to say, "I'm in gratitude for X, Y and Z." You've done a lot, everything that a lot of people would go, "I'm done. I'm retired." For me, I'd like to do the things that you've done and worked with some of the big people out there. What keeps you going?
First of all, my stepfather worked until he was well into his 80s. The people I know, most of them stay passionate about what they do. I don't consider it work and it's stuff I love doing. That gets me up. I know I always have a laundry list of things that need to get done each day. That's why I struggle to get my exercise in when I can. I enjoy what I'm doing. Who wouldn't want to be making movies? Making movies and cooking are two great things.
I can't wait to see what you put together with that. Maybe you can do us a favor by showing a little bit of a video on your phone and sending it to us so we can share with all of our subscribers and our base here of what Mr. Allard is up to on whatever you're cooking. What are you cooking these days? What are you slow roasting out there?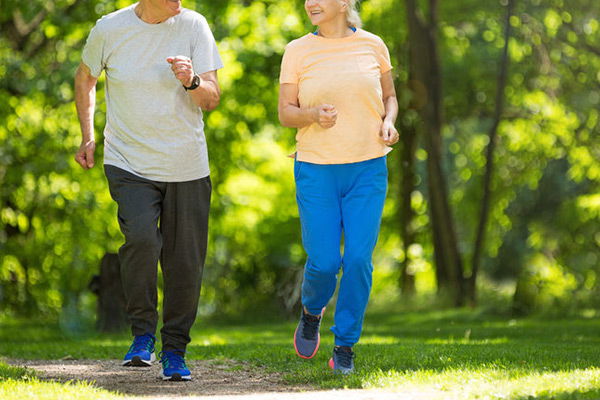 Owning Your Reality: As you get older, you burn less calories even if you do the same thing.
I'm traveling. I'm in Los Angeles so I'm not cooking. I'm in Beverly Hills. I've been eating rich food in Beverly Hills. I'm also going through a transition. I sold my house and I moved to a new place. I need to get myself situated. I need to get back into the routine and the swing of things.
What's going on with Star Light? Can you tell us a little bit about it?
Star Light is completely finished. We finished in about a few days ago. We are now beginning to submit to film festivals so we're waiting for film festival acceptance. We're going to have a private cast and crew screening sometime in September. Everyone will be invited because it's going to be at the Langley that seats 450 people. Half of our cast and crew are from Kentucky. They won't be able to make it. Only part of our cast and crew are here from Los Angeles. I'm up in San Francisco as the rest of our team is. We're going to be sending out lots of messages to people that join us for the screening and the premiere of Star Light in September.
Jeff, you don't know, only she does that. In my head I'm like, "Who would be the date am I going to bring?" Because I have a list of a few women that I want to bring.
Bring them all. That will be entertaining. That would be the opening to Star Light, a little Lee Cummings entertainment.
Trust me, she's been like, "Lee, you tell me one more time. You said it was this woman and that woman and whatever." I'm saying, "I got to make the right choice. This is a big deal for me. This is my first red carpet. I got to make that make a good choice."
A woman with a big heart.
Before we go any further, you know that this show is all about life balance and fitness. Jeff has talked about balance. He's talked about his fitness and his eating habits, which is amazing. Jeff, what is happening with you right now? We've talked of the past and your passion for film. What's happening right now? What are you doing?
As a producer, you've got to have multiple projects going at one time. I would say you should have ten projects going and the development to get one or two produced. In the last couple of years, I've been fortunate enough to have multiple projects and production. Star Light that we mentioned will be coming out in the festival market in the next few months and then it will be distributed after that. I've also done my first documentary about a friend of mine who broke his back and became paralyzed. This was many years ago right after he got married. It happened to be filmed while he was doing this massive 100-foot snowmobile jump. He'd planned it meticulously and stuff happens sometimes. He broke his back. He had to get medivac-ed out of the backcountry of the Sierra Nevadas. He was now paralyzed, sadly. He's one of the most inspirational and motivational people I know. He said, "This is not going to define my life."
He became the first person to sit-ski and push himself to the South Pole. We won eighteen film festivals and got distribution on Netflix. It's super inspirational. I get texts and calls from people, friends and people who don't even know me that said they saw the movie and how it moved them. I've had inner-city school districts reach out to me saying, "Can we share this movie to our student base?" Some of them are struggling to deal with life as an inner-city youth like Oakland and areas like that because the story transcends what Grant did beyond his life and coming back from being paralyzed and achieving his goals. It's applicable to anyone facing life challenges and overcoming adversity with positivity.
It's very moving. It's called The Push. It's on Netflix. It's a Netflix exclusive. I hope you guys see it. I have one other movie that's a little bit outside the box. It's a horror movie but it's done in Farsi. We casted the lead actor from the Oscar-winning movie called The Salesman. We did a Persian movie, it's in Farsi. It's about a couple that migrated to the United States and all sorts of crap happen when they get stuck in this hotel. That's in post-production. It should be done probably in the next few days, then we're going to be submitting that to film festivals as well. We're getting a lot of buzz on that movie because it's unique when it's done half Farsi and half English with such a big star attached to it.
What an impressive journey. We're so excited. We're following you. We're your right arms. We can't wait to see all these beauties.
Thank you very much. That makes two of you.
Jeff, people don't know you personally. If your work is equal to who you are as a person, The Push is what every person should probably see because we all have our own demons. We all have cards that we hold up and for this gentleman that broke his back, he had to deal with something that most of us don't have to deal with. I'm so glad that inner-city youth can see something like this and directly correlate their lives with, "You can play with these cards or you can throw them away and start to look at your life in a different way. Be very positive and have a ton of gratitude about where you are right now because you can walk and you're able-bodied versus someone who's disabled."
Congratulations on that. I'm heartfelt about that film. Even the other film as well. There's not a lot of Persian movies that are in Farsi, that are out in the States that people can see and look at. I know the people that call themselves Persians and it hasn't existed since Babylon, they're Iranian. People can stop judging and make judgments on people who call themselves Persians or whatever. I call myself black. You can call me an African-American, but they're humans. That's what they are. The distinction between Iranians and Persians, we're not there yet, but people want to make their judgments. Congratulations on that. That's very awesome.
These are inspirational and you are a humanist, Jeff Allard.
Thank you. It did make a big difference having done all these entertaining horror genre movies and then doing something so inspirational and people reaching out. We have had a number of fundraisers and the feedback we get and when people leave the theater in tears. It's moving and it makes me want to do more of those types of movies. I'm looking at other projects along those lines.
You might get a chance because I know Jamal was talking about something. I don't want to spoil any of that stuff. It's a tear-jerker somewhat, but people in the music industry, it's interesting. The cards change or the deck changes, but it's still the same game.
I have yet to screen that movie. He sent me the link. I look forward to seeing it and we may do a movie or documentary that they want to get out there as well, so if I can help with that.
It's about time for your part of it, Chef Marie, your recipe. Is it inspired by Jeff Allard or no?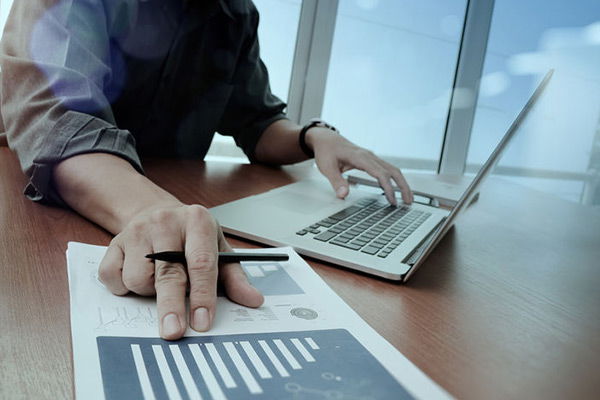 Owning Your Reality: As a producer, you've got to have multiple projects going at one time.
It's inspired by Texas Chain Saw. It's called Bloody Brain.
What is it, Chef Marie?
The Bloody Brain is just a brief description because it's going to be posted on the website. You're going to get the whole recipe. The Bloody Brain is a warm chia pudding with pineapples. It's very tasty, low-carb, keto also and no sugar. Inside that bloody pudding, you can find a very nice strawberry syrup, all-natural. It's very beautiful and very bloody. Because I love whipped cream so much because I'm French, the taste is glamorous and it's keto. I'm just adding on top vanilla-flavored whipped cream and a few seeds and roasted coconut shave and nuts. It's very beautiful. It's crunchy. It's not very appealing, but bloody good.
It sounds delicious. How appropriate.
Thank you, Chef Marie. Jeff, do you have an anecdotal story that's funny that you can tell some of the audience that they might not know?
You already talked about how I got into the business. I went from banking to making movies and people ask, "How do you do that?" The reality is it's the skillset that I had in running the asset-based lending division of Bay View Bank that I carried over. Hiring people, deals, structuring, financing, managing people are all part of that business. Before I acquired the rights to The Texas Chain Saw Massacre, which was a lot of work. I didn't have any help from the agencies because they thought this will never happen. A friend of mine invited me to Hawaii. We were flying out there and I was getting close to closing a deal for the rights on The Texas Chain Saw Massacre. I prepared the contract myself. No attorneys were involved. I decided to buy Movie Making 101 on the flight over to Hawaii while my friend was getting ready to have Mai Tai. He's the one who recounts the story a number of times. I had a highlighter pen and a book.
He asked me what I was doing. I told him I'm about to acquire The Texas Chain Saw Massacre rights. He always tells the story of how I highlighted How to Make Movies 101 and literally from that book, I took all the important points. I used them to close the contract and ultimately get that movie made from a simple book. I still have the book with some highlights on it because I had never done anything in the movie business before. I had to learn the terminology, basics, do's and don'ts. One of them was in the book it said when you acquire the rights to a recognizable property, at least get a two-picture option because if it does well, you don't want to be stuck with just one and then have someone else pick it up. I inserted that into the clause when I acquired the rights. I did the two picture options. That was timely because I ended up doing two movies, in 2003 and 2006 with a combined gross of over $250 million. That was from that book.
Thank you, Jeff, for that.
It's a lesson to all.
If you set your mind to it, you can do anything. People probably would've laughed at me a year before acquiring The Texas Chain Saw Massacre that I was going to make movies and I was going to do so well theatrically, but I figured it out and get there on my own and you can do anything.
It's your authenticity, not being shy or not having any ego. You're searching for information and even getting to that 101 basic books and learn from this. This is powerful. It's simple but it gets you somewhere. We all start from the bottom in life. We reached higher levels because we got to keep ourselves open-minded and curious and intelligent. That's a very big lesson learned.
Jeff is always in the now. I can see by his story that he had that intentionality willing himself to say, "I'm going to get the rights." Being on a plane, highlighting things, knowing that it's all going to happen the way it did. It may be not necessarily the exact moments, but he willed that. I've enjoyed this so much. Chef Marie, can you give us our quote?
I found a quote by the famous Zig Ziglar, the famous businessman and seller. Because we are in the business, I felt like adding a little quote. This quote is very simple, but it's going to bring us a lot of thought. He says, "The foundation stones for a balanced success are honesty, which is so hard to find; character, which you guys have; integrity, which is who you are; love because we are one life and loyalty to ourselves or common friend but to others too." I found that may be simple, but you got to think about it. This is how we grow with people and with our inner circle.
For a lot of people, those five or six morals, honesty, integrity, loyalty, love and faith. It speaks volumes about Jeff's character and who he is as a person. He is the epitome of all of those things and Chef Marie, you are as well. I try daily to be those things. I think love may be the hard thing for a lot of people and maybe myself. Loving yourself, we don't give that more justice than we should. We sometimes can love other people, but true love happens when you start to love yourself. Jeff, it's showing in your face. The twenty pounds looks awesome. Thank you so much. I can't wait to see you and give you a big hug. It's happening soon.
Thank you so much, Jeff, for the quality of time you shared with us.
Thank you for having me. Anytime, I enjoyed it. I look forward to watching your program and listening to it.
Thank you so much, Jeff.
Thank you.
Important Links:
Love the show? Subscribe, rate, review, and share!
Join the Burst of Flavors Community today: